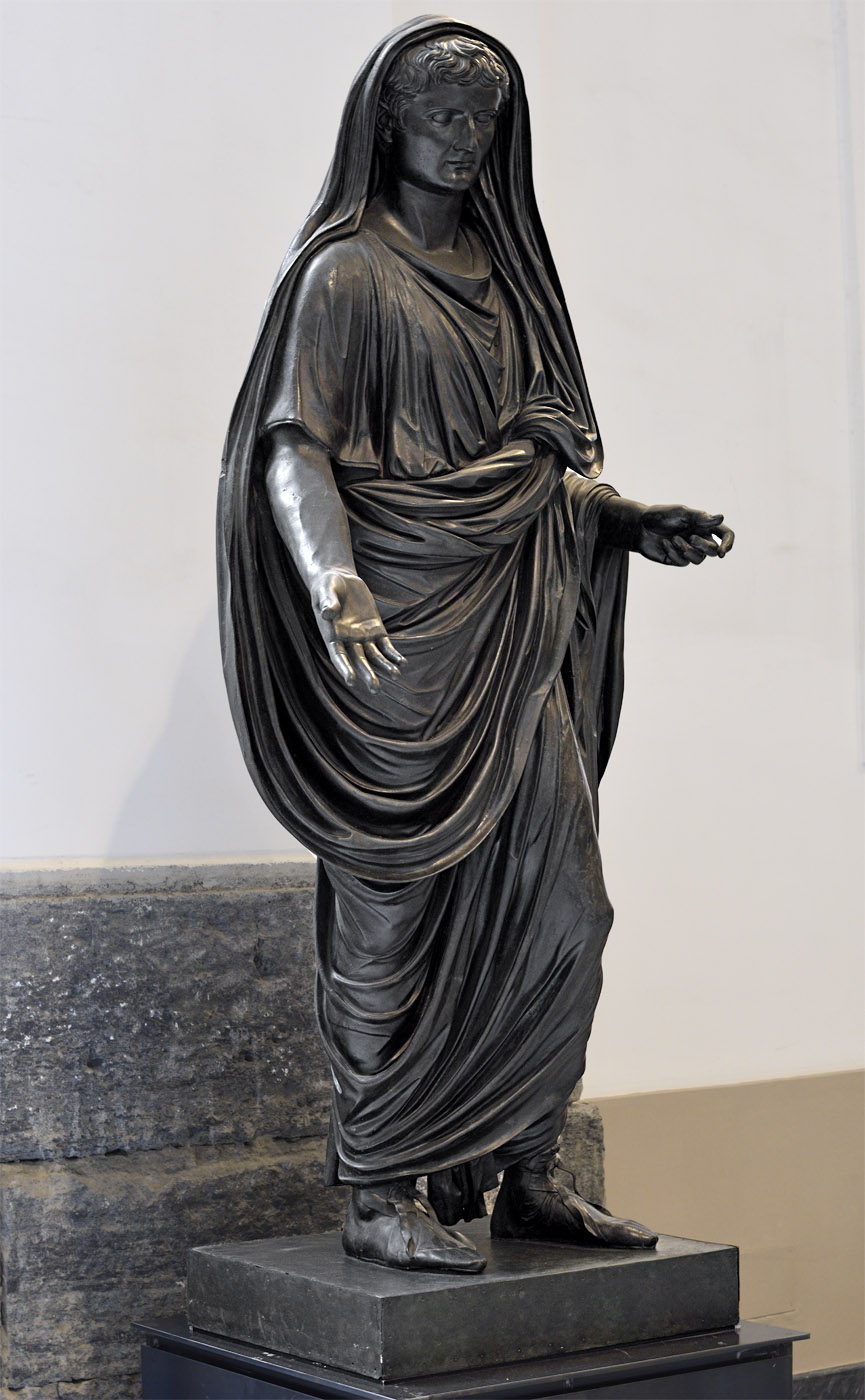 Bronze statue of L. Mammius Maximus in toga.
Bronze. Age of Claudius (41—54 CE).
Height 212 cm. Head 24 cm.
Inv. No. 5615.
Naples, National Archaeological Museum
(Napoli, Museo archeologico nazionale di Napoli)
Origin:
Herculaneum, Theatre, Dec. 24, 1743.
Description:
CIL X, 1452
L(ucio) Mammio Maximo / Augustali / municipes et incolae / aere conlato
The citizens and settlers (of Herculaneum erected this statue) payed for by a public collection for Lucius Mammius Maximus, member of the college of the Augustales.
Literature:
Ercolano. Tre secoli di scoperte. Napoli, 2008—2009.
Credits:
Keywords: bronze male portrait statue of Lucius Mammius Maximus in toga togatus capite velato male footwear sinus balteus calceus calcei patrician mullei Lucio Mammio Massimo Herculaneum theatre theater Ecrolano teatro Lucio Mammio Maximo Augustali municipes et incolae aere conlato CIL X 1452 Inv No 5615