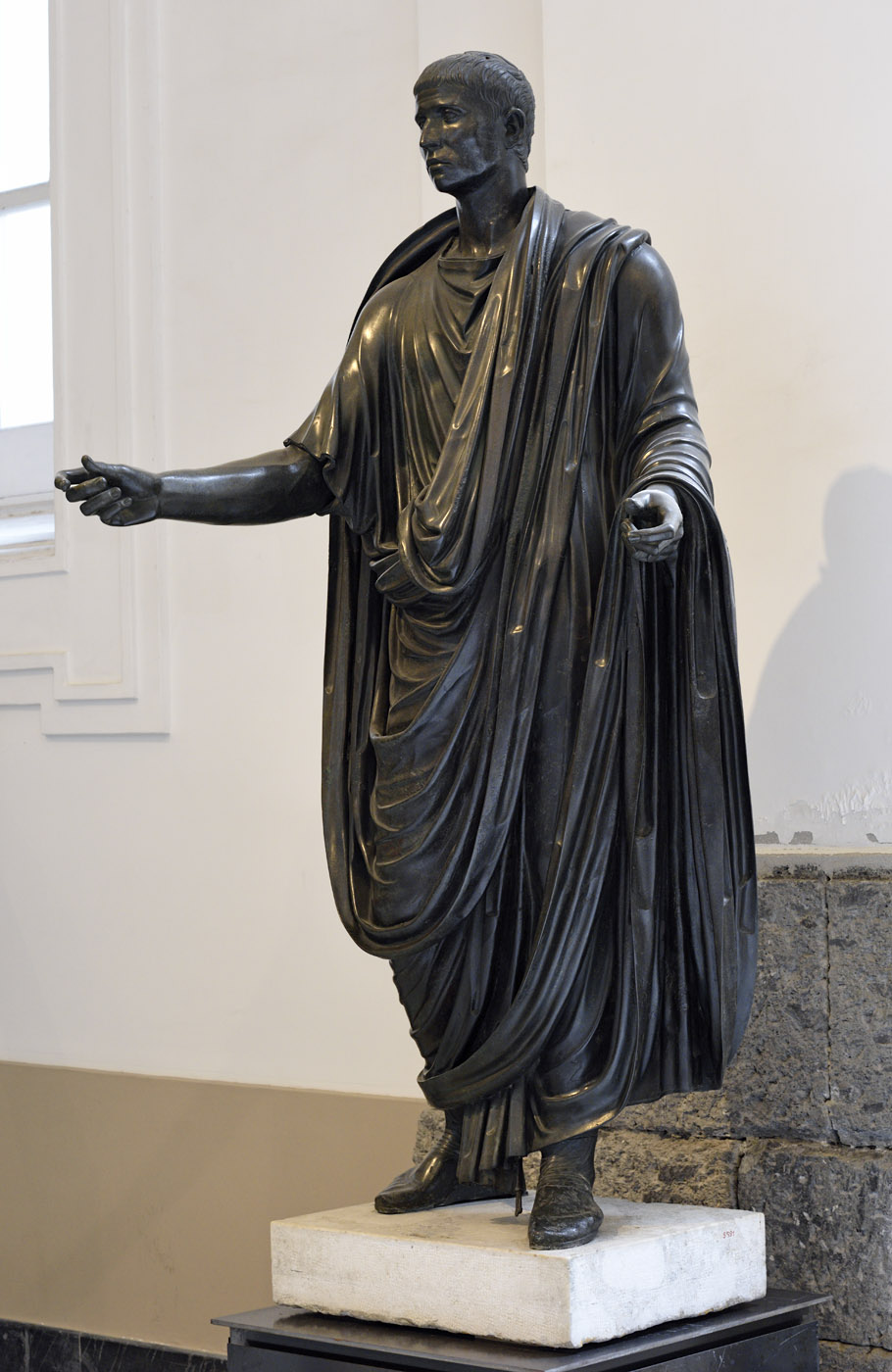 Bronze statue of M. Calatorius Quartio in toga.
Bronze. Age of Claudius (41—54 CE).
Height 209 cm. Head 26 cm.
Inv. No. 5597.
Naples, National Archaeological Museum
(Napoli, Museo archeologico nazionale di Napoli)
Origin:
Herculaneum, Theatre, Dec. 21, 1743.
Description:
CIL X, 1447
M(arco) Calatorio M(arci) [f(ilio)] / Quartion[i] / municipes et in[colae] / aere conlato
The citizens and settlers (of Herculaneum erected this statue) payed for by a public collection for Marcus Calatorius Quartio.
Literature:
Ercolano. Tre secoli di scoperte. Napoli, 2008—2009.
Credits: