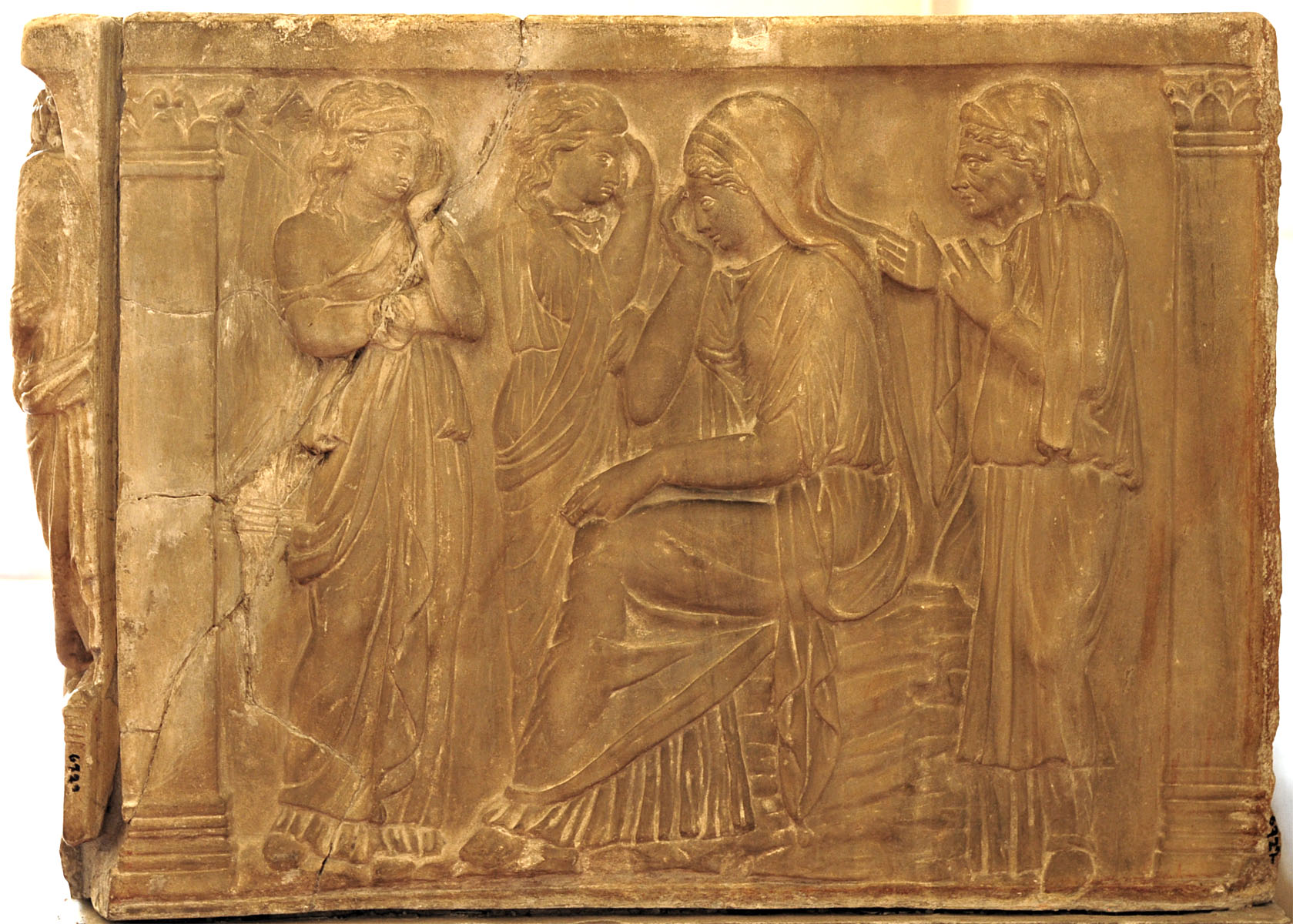 Trojan women lamenting. Right side panel of the sarcophagus with scenes of the Trojan war (Iliupersis sarcophagus).
Proconessian marble. Mid-2nd cent. CE.
99 × 73 cm.
Inv. No. 6722.
Mantua, Ducal Palace
(Palazzo Ducale (reggia dei Gonzaga))
Origin:
Sabbioneta, collection of Vespasiano Gonzaga Colonna. Since 1915 in the Palazzo Ducale in Mantova.
Credits: