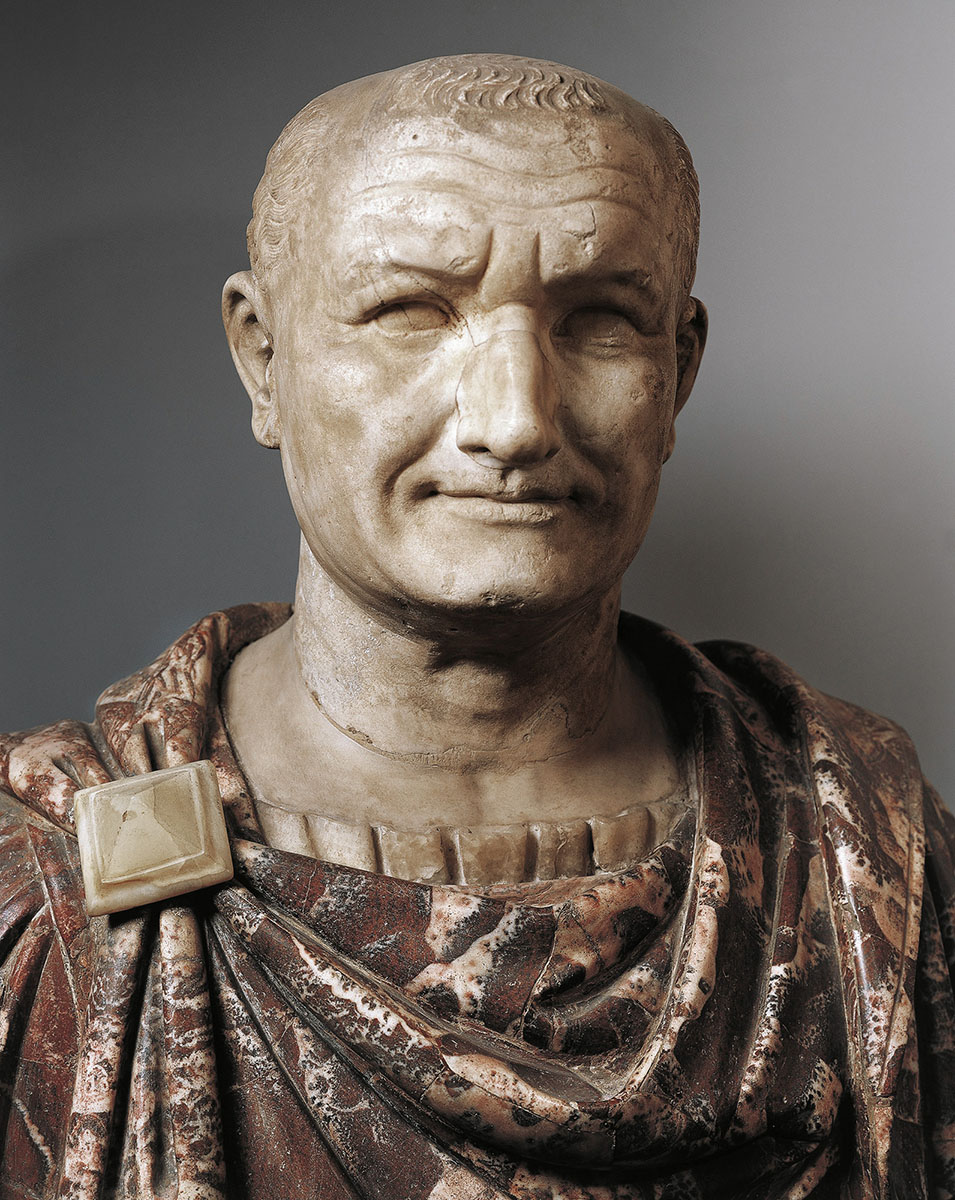 Vespasian.
Marble. 69—79 CE.
Inv. No. MC432.
Rome, Capitoline Museums, Palazzo Nuovo, Hall of the Emperors
(Musei capitolini, Palazzo Nuovo, Sala degli Imperatori)
Origin:
From the Albani collection.
Credits:
© 2005. Photo: Constable N. Historical atlas of Ancient Rome. Mercury Books, London, 2005. P. 114.
© 1989. Photo: De Agostini / G. Dagli Orti.
Text: museum inscription to the sculpture.