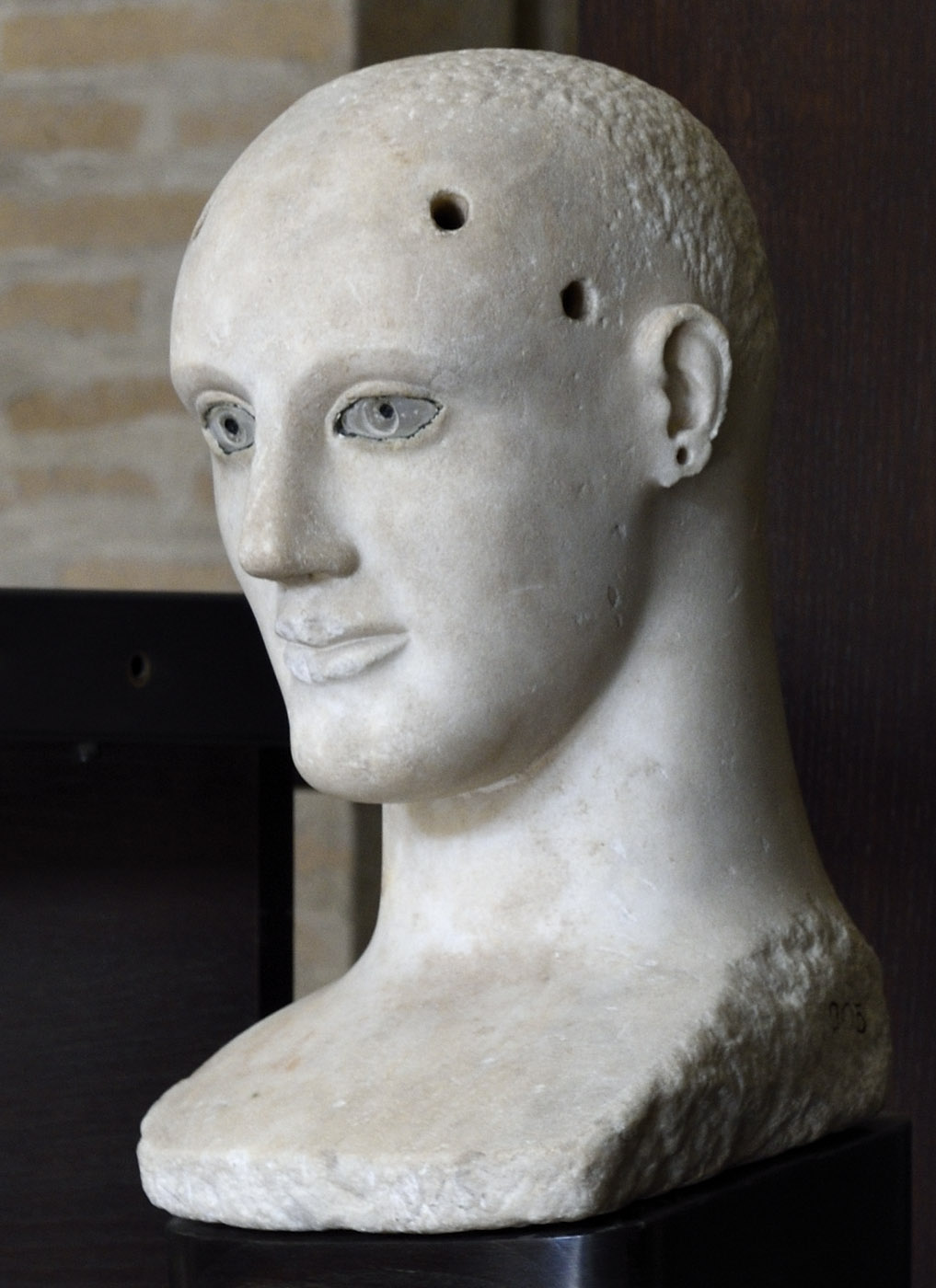 Athena.
Marble. Ca. 460 BCE.
Inv. No. 905.
Rome, Vatican Museums, Gregorian Profane Museum
(Musei Vaticani, Museo gregoriano profano)
Description:
It formed part of an acrolith, i. e. a statue made of other material (e. g. wood covered with precious metal leaf) but with stone extremities. The inserted eyeballs are in chalcedony, the irises and pupils (lost) in vitreous paste; the eyebrows are of thin bronze foil. Jewels were affixed to the ear lobes. The holes on the forehead and temples were for attaching a helmet, which Athena was the only goddess to wear. The head presumably belonged to a cult statue in Magna Graecia dating to the period around 460 B.C.
Credits:
© 2014. Photo:
Ilya Shurygin
.
© 2005. Text of description: Guide to the Vatican: Museums and City. Edizioni Musei Vaticani, p. 141.