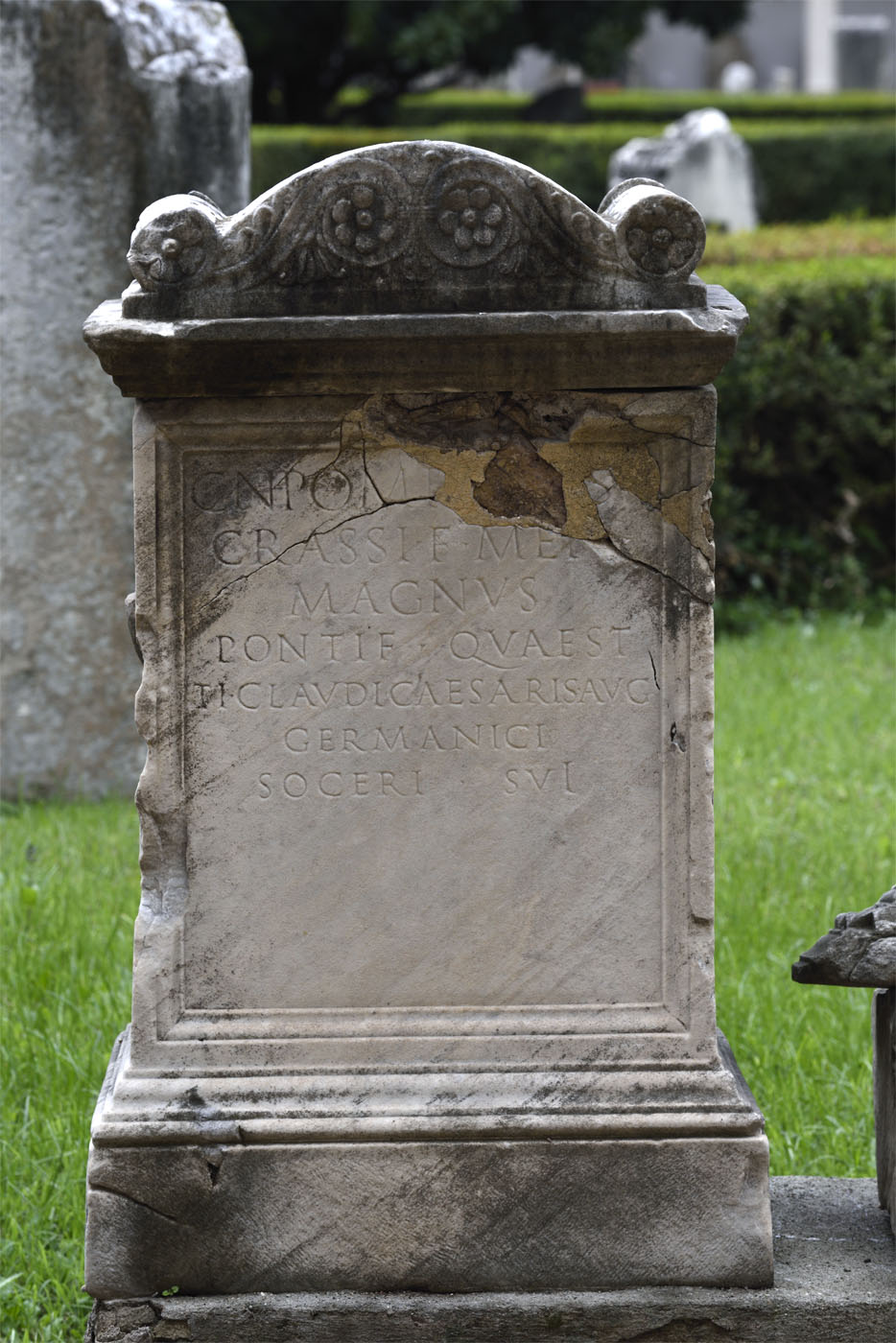 Funerary altar of Gn. Pompeius Magnus, the son-in-law of emperor Claudius.
CIL VI 31722 = ILS. 955.
Marble. 47 CE.
Height 1.2 m, width 0.705 m, depth 0.58 m, height of the letters 0.025—0.04 m.
Inv. No. 78163.
Rome, Roman National Museum, Baths of Diocletian
(Museo nazionale romano, Terme di Diocleziano)
Origin:
Rome, between via Valenziani, 15—
17 and Via Piave (ancient Via Salaria), the tomb of Licinii and Calpurnii. Found together with ILS. 240 and ILS. 954 (Bullettino dell' Istituto di corrispondenza archeologica. 1885. P. 9).
Credits: