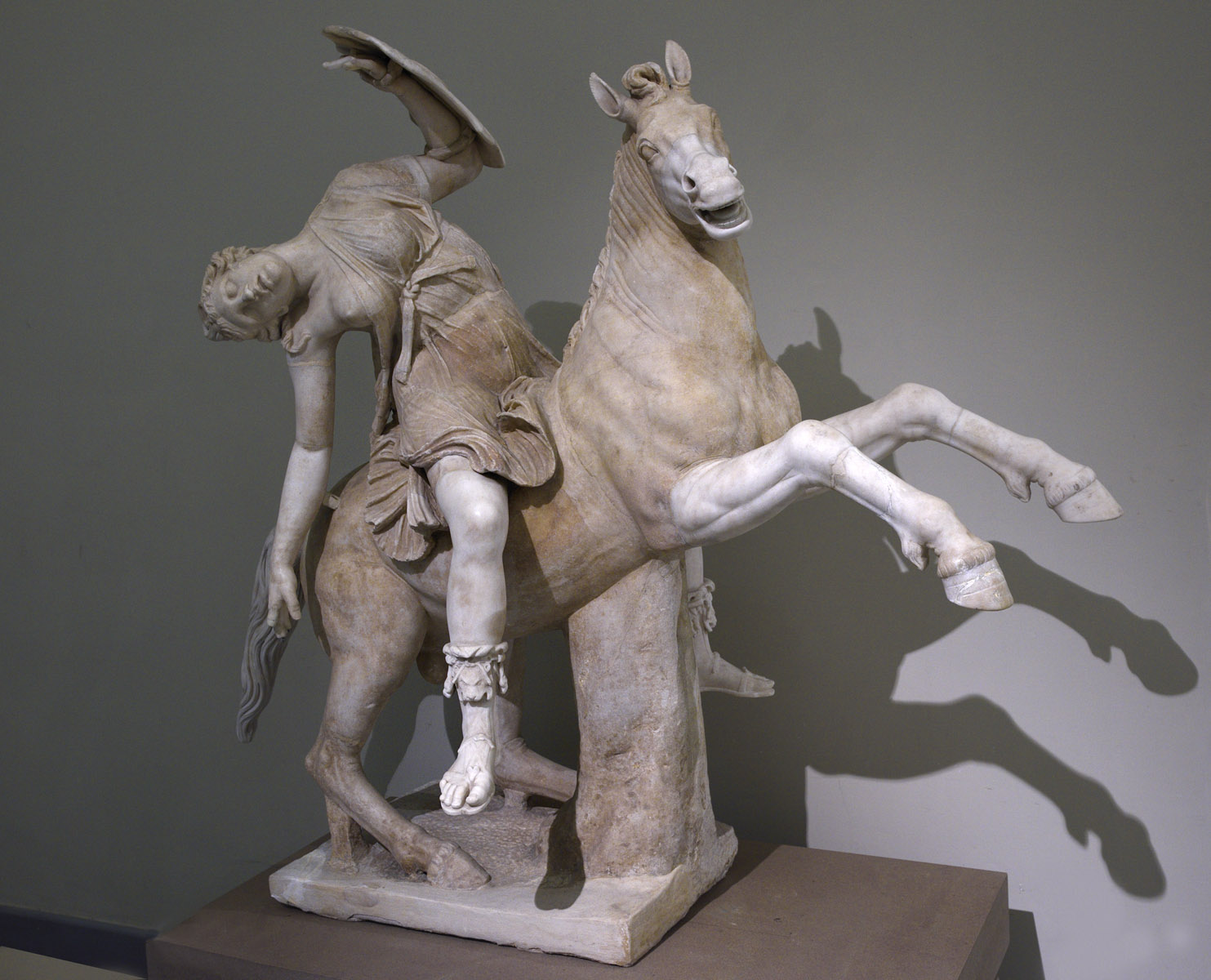 Amazon on horseback.
Marble. Roman copy of the 2nd cent. CE after a Greek original of the 2nd century BCE.
Inv. No. 6405.
Naples, National Archaeological Museum
(Napoli, Museo archeologico nazionale di Napoli)
Origin:
From the Farnese collection.
Credits:
© 2015. Photo:
Ilya Shurygin
.
Info: museum annotation (Inv. number is wrongly specified as 6407 on the
museum label
).
The number was corrected here after:
1) Le Collezioni del Museo Nazionale di Napoli. I, 2, p. 178, cat. no. 2. 168. De Luca Edizioni D'Arte — Leonardo, Napoli, 1989;
2) Le sculture Farnese. I. Le sculture ideale. Electa, Verona, 2009. P. 177, cat. no. 82.
THE GALLERY OF ANCIENT ART
Keywords: marble statue wounded dying Amazon on horseback amazzone morente a cavallo Amazon Amazons Amazone Amazonen Amazzone Amazzoni shield handle grip female clothes clothing garments tunic chiton belt knot footwear footgear caligae endromis boot boots from the Farnese collection Inv No 6405