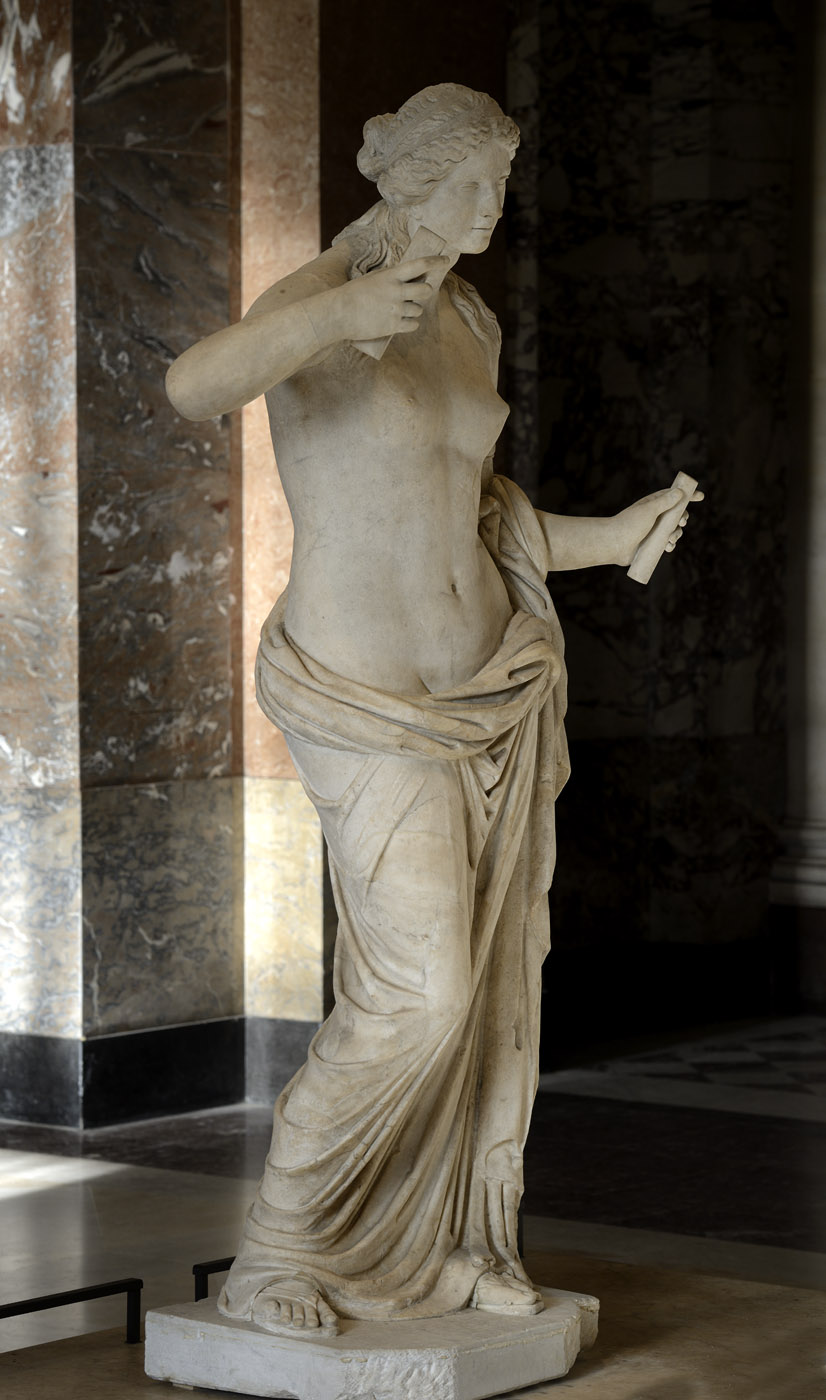 Venus of Arles.
Marble from the mount Hymette. Roman work of the late 1st cent. BCE after a work by Praxiteles.
H. 194 cm.
Inv. No. MR 365 / Ma 439.
Paris, Louvre Museum
Origin:
Was found in three fragments in the course of excavations of the Roman theatre in Arles in 1651. Entered the Louvre in 1797 by the revolutionary confiscation.
Credits: