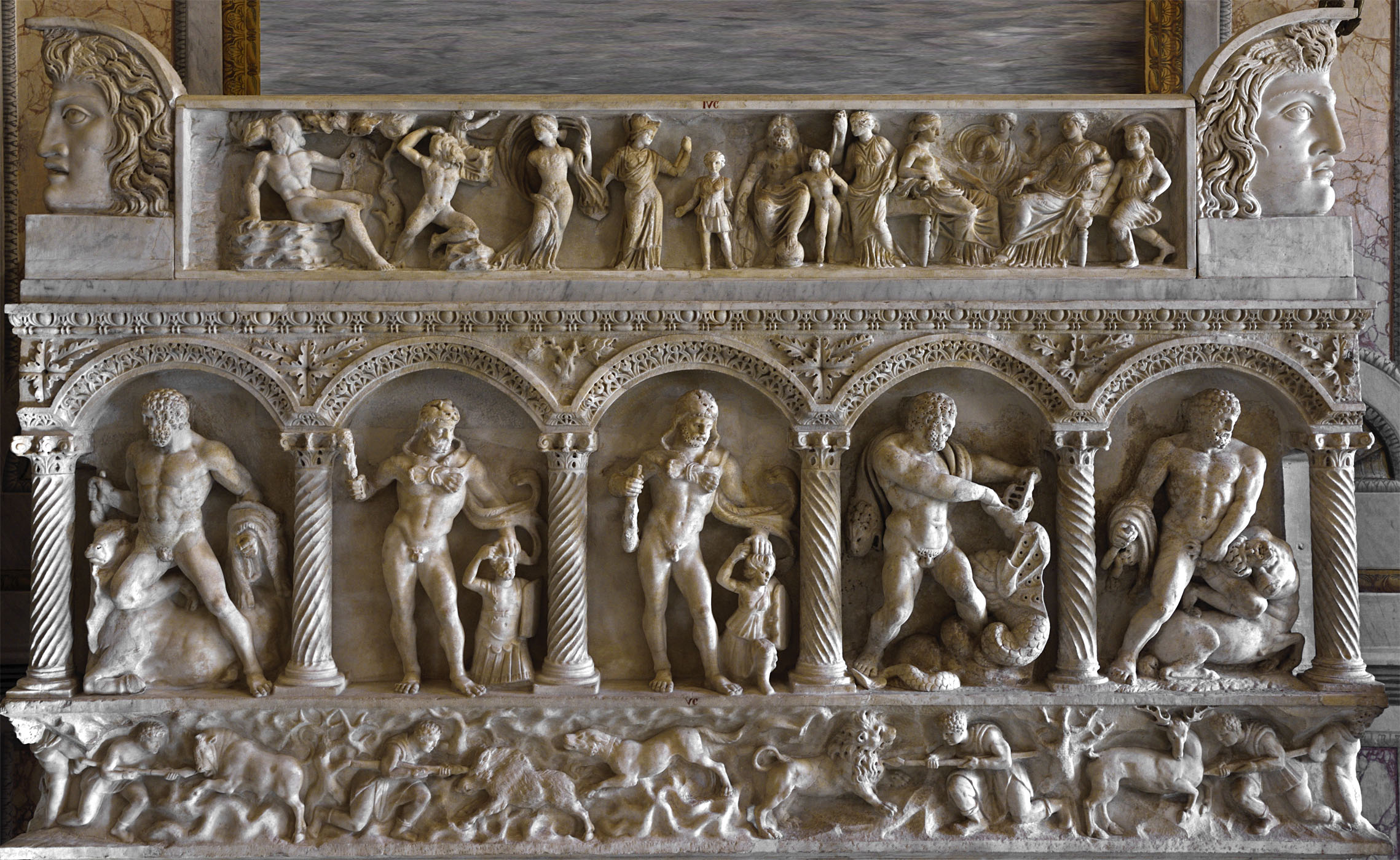 Rear of columnar sarcophagus showing the Labours of Heracles and scenes of hunt. Frieze of a sarcophagus lid showing the presentation of Apollo and Artemis to Zeus. Acroteria.
Rear wall: asiatic marble. 160 CE.
100 × 235 cm.
Inv. No. VC.
Lid: Italian marble. Ca. 150 CE.
34 × 194 cm.
Inv. No. IVC.
Rome, Museum and Gallery of Villa Borghese, Room II
(Museo e Galleria di Villa Borghese, Sala II)
Literature:
P. Moreno, Ch. Stefani. The Borghese Gallery. Touring Club, Milan. 2015. P. 96—97.
Credits: