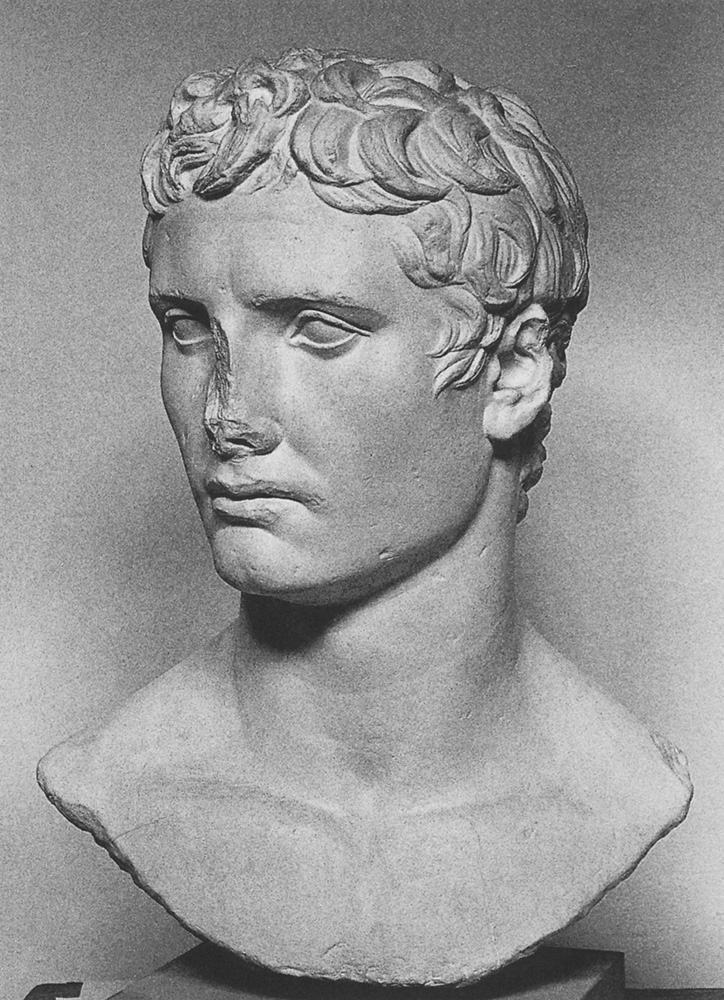 Portrait of Augustus.
Marble. Reign of Caligula (37—41 CE).
Height 0.62 m, height of the head 0.365 m, height of the face 0.265 m, width 0.46 m.
Inv. No. 149974.
Naples, National Archaeological Museum
(Napoli, Museo archeologico nazionale di Napoli)
Origin:
Found in Italy, Fondi (ancient Fundi) at the crossing of the via Vespasiano Gonzaga and Via Giambattista Vico, near the Principal Gate (Porta Principalis) of the camp, at a depth of 2 m, in 1936.
Credits:
© 1993. Photo, text: Boschung D. Die Bildnisse des Augustus. B., 1993. S. 115. Cat. no. 16. Pl. 226. 4.