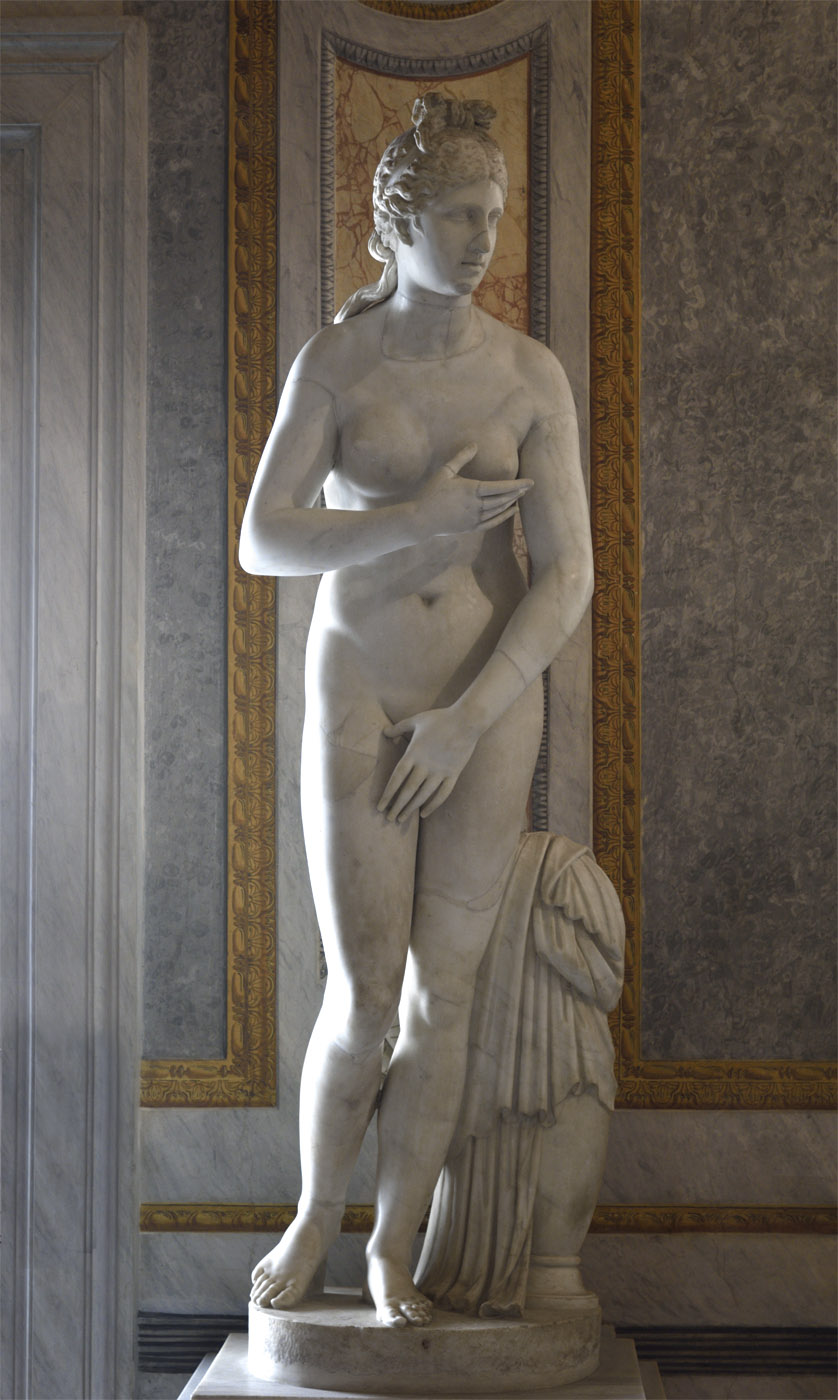 Aphrodite (the Capitoline type).
Luna marble. Roman copy of the 2nd century CE after a Greek original.
Height 191 cm.
Inv. No. C.
Rome, Museum and Gallery of Villa Borghese
(Museo e Galleria di Villa Borghese)
Literature:
P. Moreno, Ch. Stefani. The Borghese Gallery. Touring Club, Milan. 2015. P. 100.
Credits: