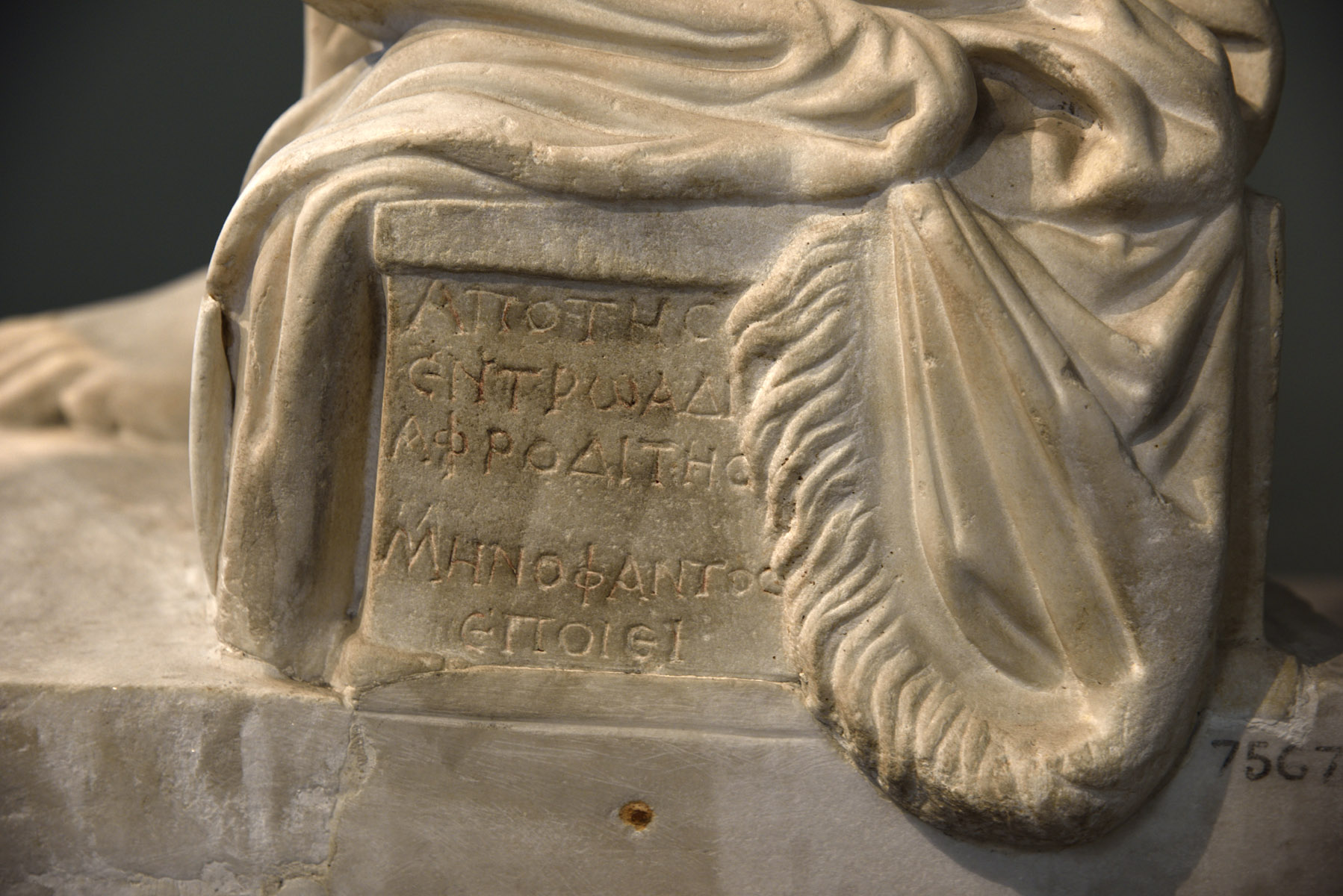 Statue of Aphrodite signed by Menophantos. Detail: the signature.
Greek fine-graine marble. Greek copy of the 1st cent. BCE.
Inv. No. 75674.
Rome, Roman National Museum, Palazzo Massimo alle Terme
(Museo nazionale romano, Palazzo Massimo alle Terme)
Description:
ΑΠΟ ΤΗΣ ΕΝ ΤΡΩΑΔΙ ΑΦΡΟΔΙΤΗΣ ΜΗΝΟΦΑΝΤΟΣ ΕΠΟΙΕΙ
From the Aphrodite in the Troad: Menophantos made (it).
Literature:
Foggini Museo Capitolino (1782) IV 392; CIG III 3 (18..) 6165; SQ (1868) 2301; IGB (1885) 377; IG XIV (1890) 1255. EAA IV 1026.
Credits: