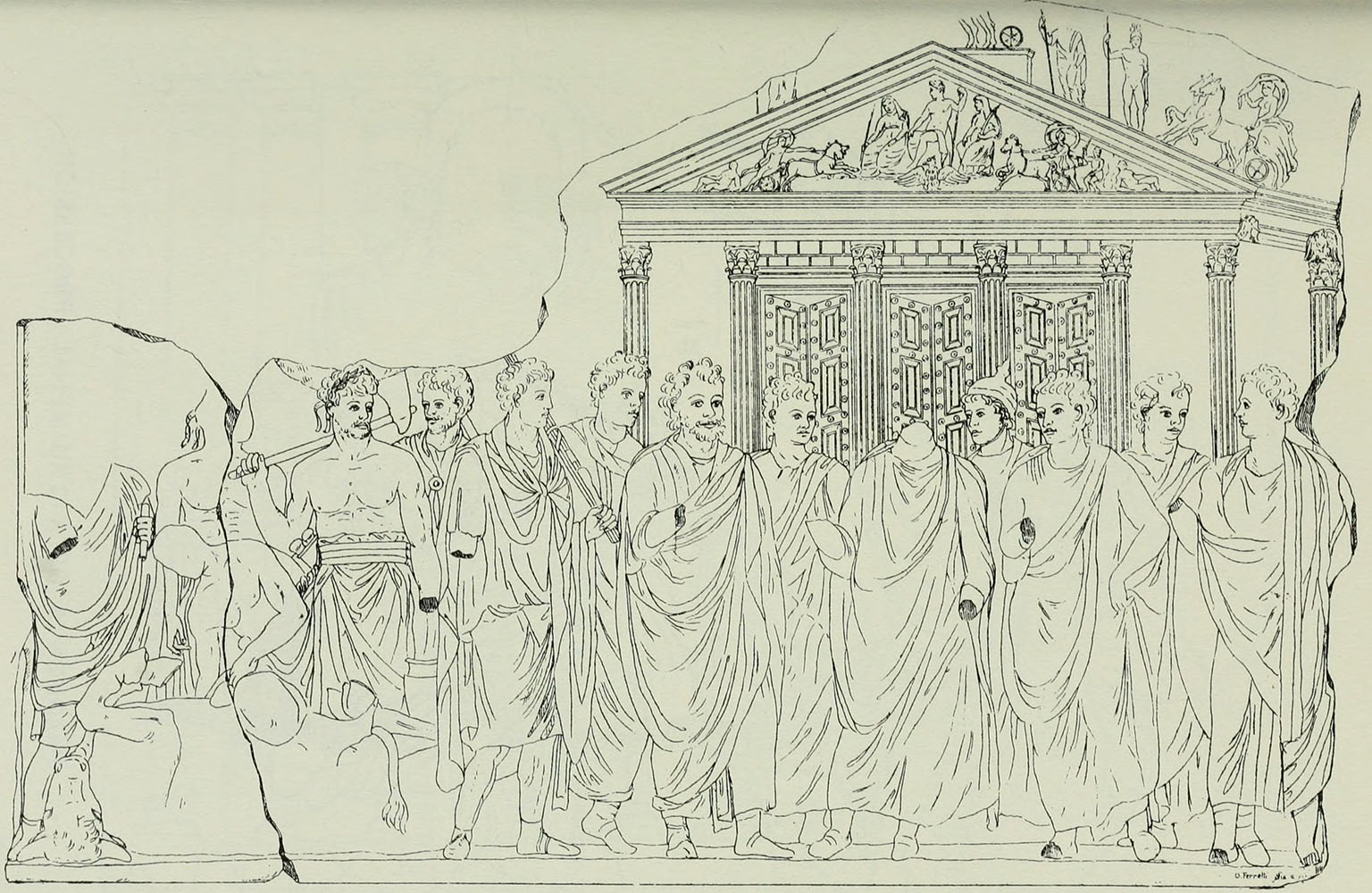 Reconstructed drawing of the relief showing the reading of auguries and declaration of sacred vows.
O. Ferretti. 1907.
Paris, Louvre Museum
Origin:
The relief was found in Rome in the Forum of Trajan ca. 1540.
1650—1808 — in the villa Borghese.
From 1807 the surviving fragments are in the Louvre.
Credits:
Keywords: reconstruction reconstructed drawing by O Ferretti marble relief from the forum of Trajan great Trajanic frieze of the roman emperor Marcus Ulpius Trajanus Traianus Trajan sacrifice extispicium haruspicium priest flamen pontifex toga togatus Trajan volumen roll scroll the Temple of Jupiter Capitolinus architecture Corinthian column pillar capital cap gate gates door doors double-door white hat head dress head gear of priest tutulus albogalerus galerus fur cap apex eagle sacrifice sacra publica bull extispicium of bull haruspex haruspicium victimarius immolation sacrificial animal sacrificial knife cultri priest priestly servant attendant popa cultrarius offering victima victimae sacrificial axe ax belt lictor fascia olla laurel wreath band extraction of internal organs inspection of liver inspection of the entrails toga togatus from the Borghese collection Inv No MR 737 MA 978 MR 792 MA 1089