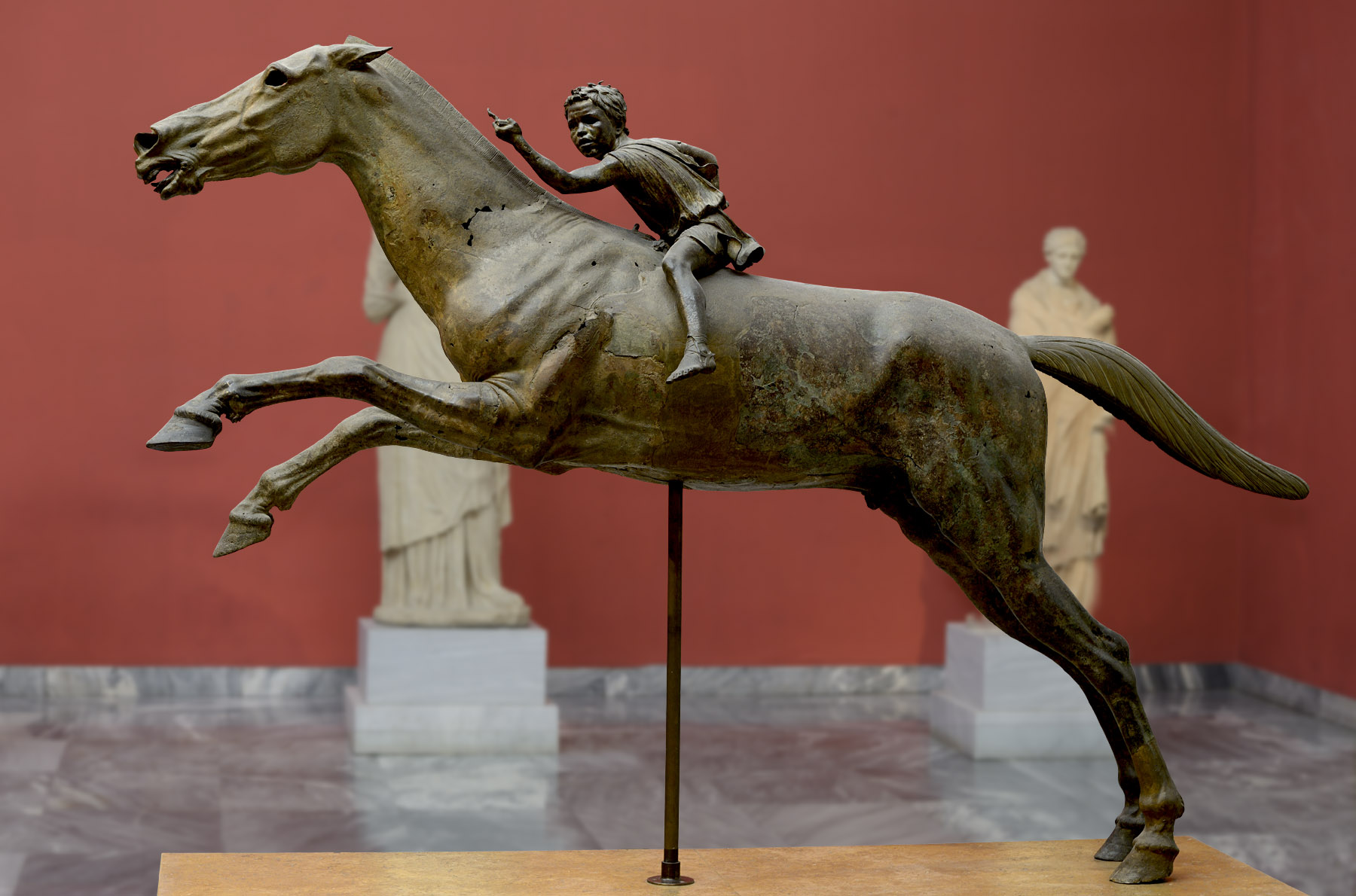 A horse and a young jokey ("Artemision Jokey").
Bronze. Ca. 140 CE.
L. 2.90 m, H. 2.10 m.
Inv. No. X. 15177.
Athens, National Archaeological Museum
(Αθήνα, Εθνικό Αρχαιολογικό Μουσείο)
Origin:
1928—1937, from a shipwreck off Cape Artemision.
Literature:
Seán Hemingway, The Horse and Jockey from Artemision: A Bronze Equestrian Monument of the Hellenistic Period. Berkeley: University of California Press, 2004.
Credits: