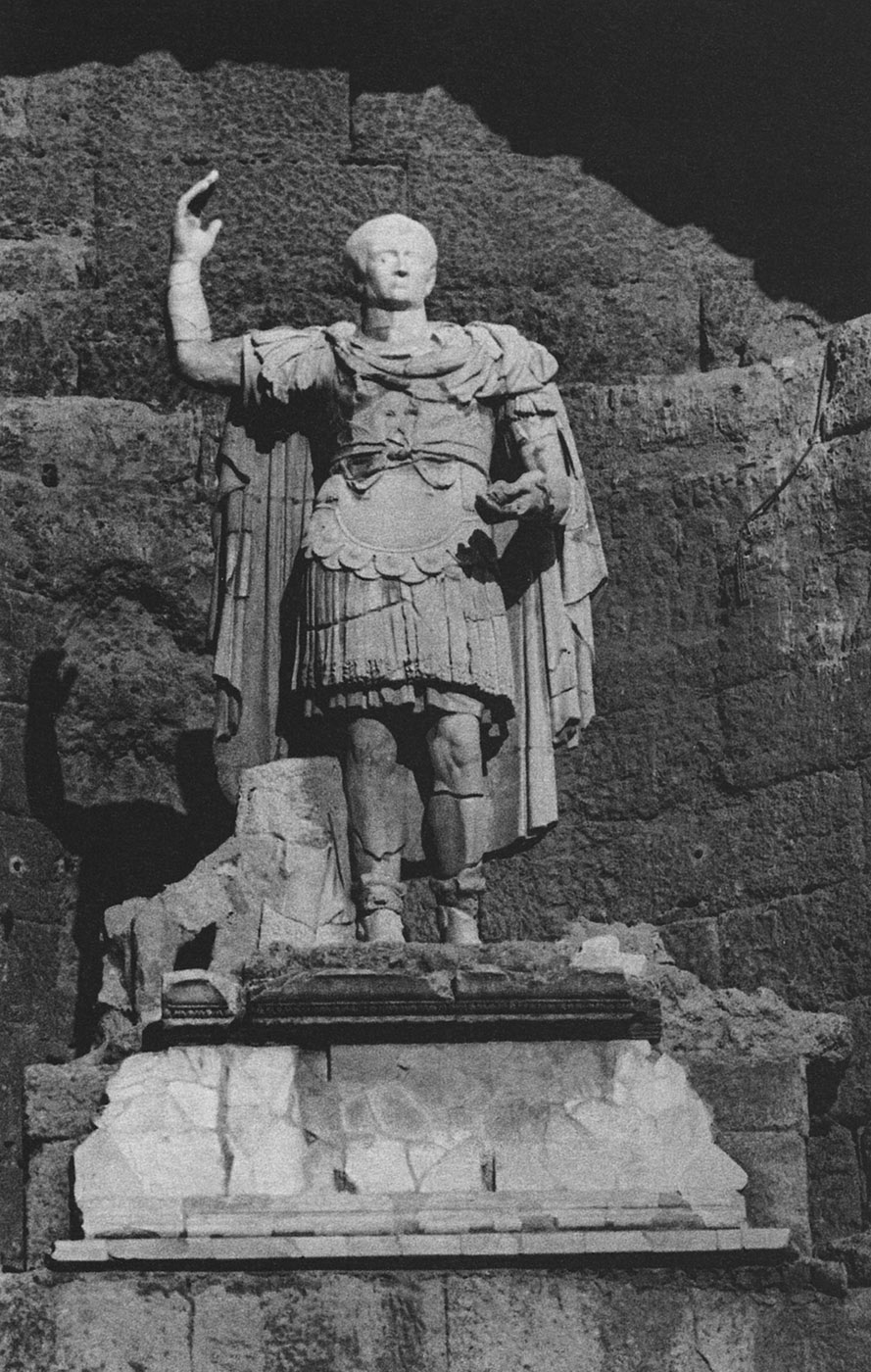 A cuirassed statue, restored as Augustus.
White marble. Second half of the 2nd cent. CE? Head of Augustus is modern restoration.
Orange (France), Roman Theatre
Origin:
Found in the theatre of Orange near the skene.
Credits:
© 2006. Photo, text: Rosso E. L'Image de l'empereur en Gaule Romaine. Portraits et inscriptions. Éditions du Comité des travaux historiques et scientifiques, Paris, 2006, pp. 321—322, cat. no. 109, fig. 83.