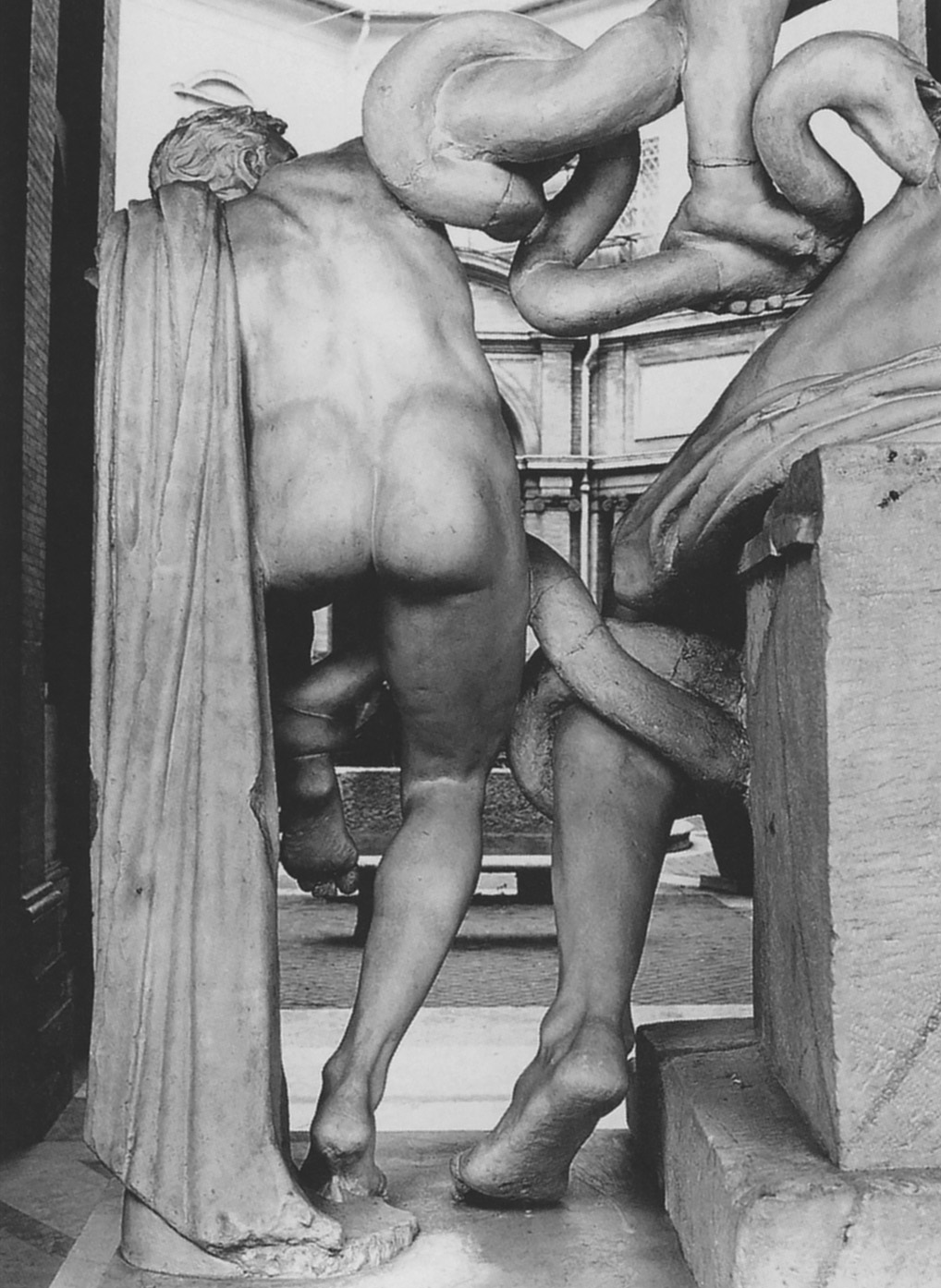 The Laocoon group. Detail: the eldest son of Laocoon, a back view.
Marble. 1st century BCE.
Inv. No. 1059.
Rome, Vatican Museums, Pius-Clementine Museum, Octagonal Court, Laocoon Cabinet, 2
(Musei Vaticani, Museo Pio-Clementino, Cortile ottagono, Gabinetto del Laocoonte, 2)
Credits:
© 1998. Photo: Bildkatalog der Skulpturen des Vatikanischen Museums. Bd. 2. Museo Pio Clementino — Cortile Ottagono / Deutsches Archäologisches Institut. Von B. Andreae … Bearb. von Jens Köhler. Walter de Gruyter, Berlin — New York, 1998. Taf. 77a (Kat. Nr. 74, LAO 2).