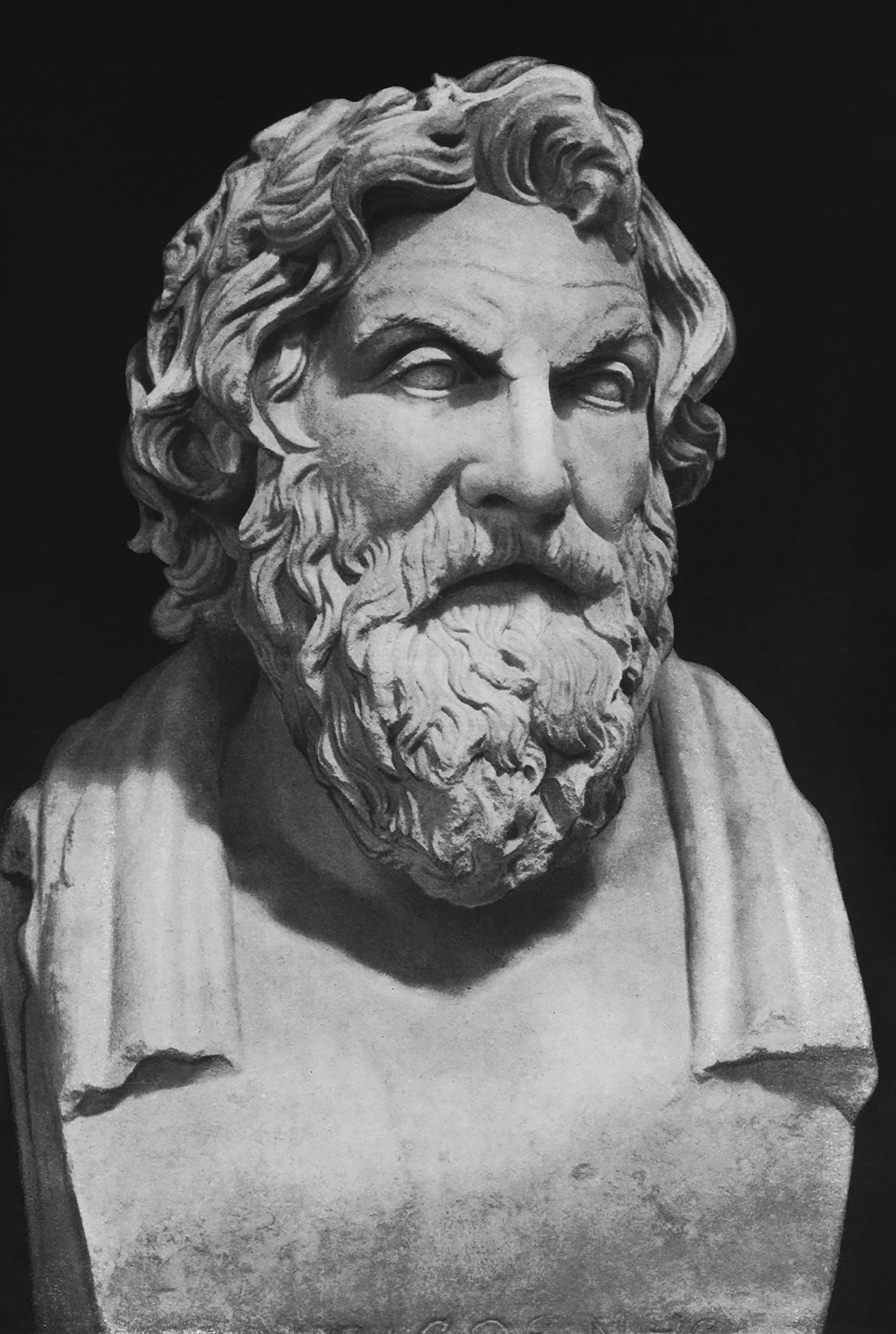 Term of Antisthenes.
Marble.
No. 507.
Rome, Vatican Museums, Pius-Clementine Museum, Room of the Muses, 52
(Musei Vaticani, Museo Pio-Clementino, Sala delle Muse, 52)
Description:
Restorations: the nose, details of the hair.
Literature:
Helbig, Führer durch die Antikensammlungen Roms, 291;
Bernoulli, Griechische Ikonographie, II, Pl. II, p. 4 et seq.;
Arndt-Bruckmann, Griechische und römische Porträts, 441/442.
Credits:
© 1912. Photo, text: A. Hekler. Greek and Roman portraits. London. William Heinemann, 1912, Pl. 28.
Photo: Alinari.