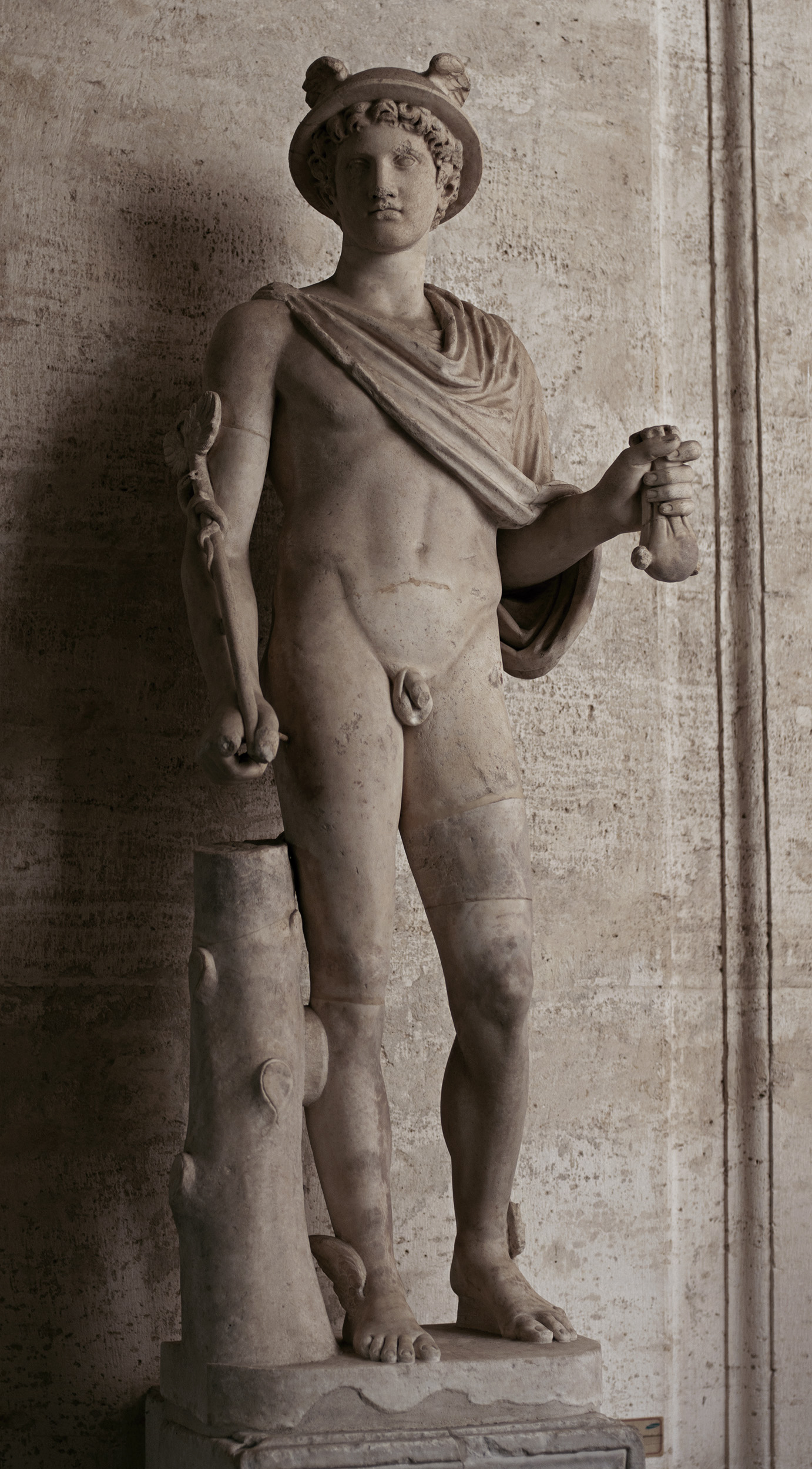 Mercury.
Pentelic marble. After a Greek original of the early 4th century BCE.
The head is attached, legs and hands with attributes is modern.
H. 163 cm.
Inv. No. MC 60.
Rome, Capitoline Museums, Palazzo Nuovo, Atrium
(Musei capitolini, Palazzo Nuovo, Atrio)
Credits:
(ρρ) 2016. Photo:
Sergey Sosnovskiy
(
CC BY-SA 4.0
).
Text:
museum inscription to the sculpture (C)
.
Add. information: Nouva descrizione del Museo capitolino compilata per cura della Commissione archeologica comunale e pubblicata dalla direzione dello stesso Museo. 2. ed., riveduta ed ampliata. Roma, Tip. della R. Accad. dei Lincei, 1888. p. 37, cat. 42.