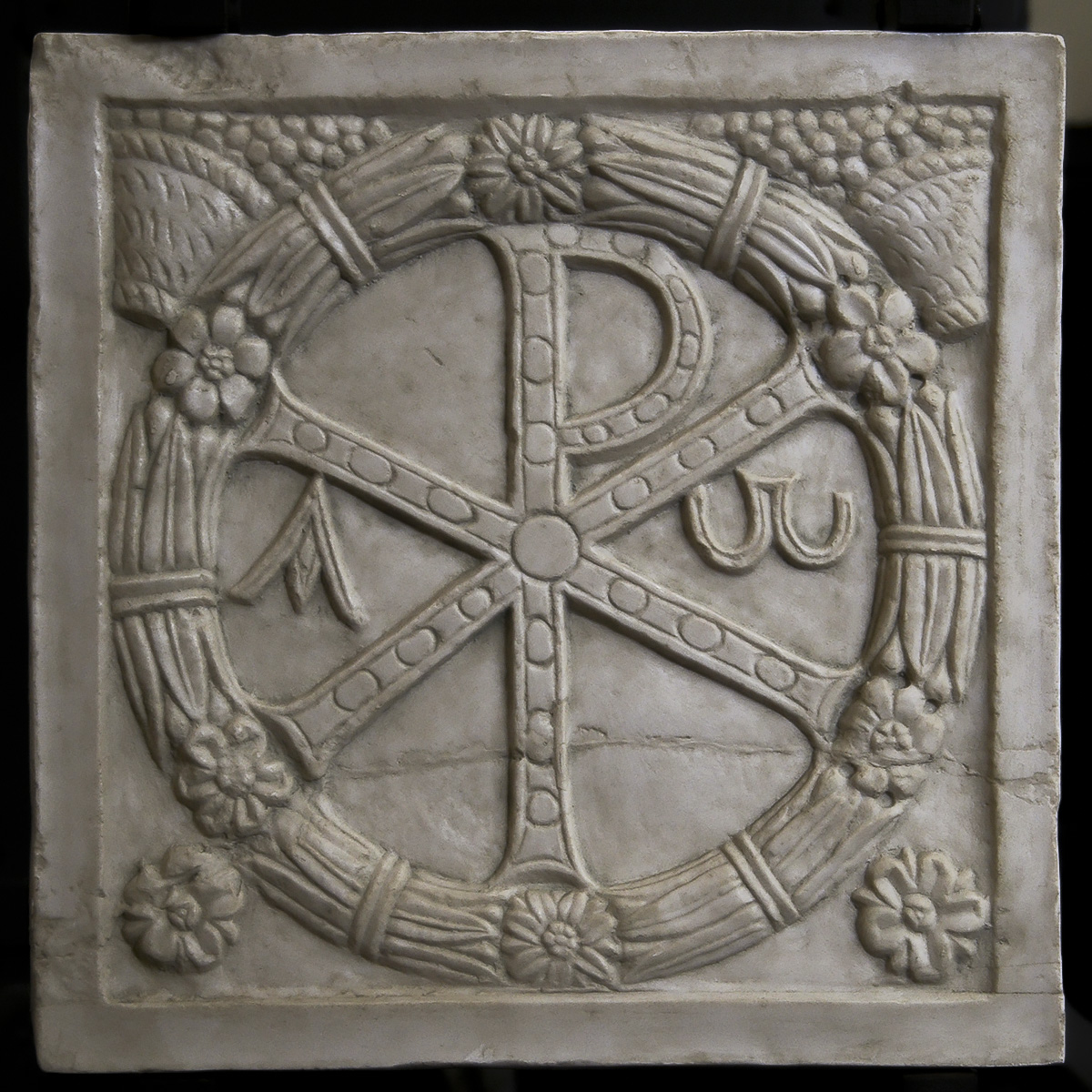 The Christ monogram. Central fragment of the frontal side of a strigillated sarcophagus.
End of the 4th cent. CE.
Inv. No. 31550 (ex 188).
Rome, Vatican Museums, Pio-Christian Museum
(Musei Vaticani, Museo Pio Cristiano)
Origin:
Unknown; later Christian Museum of Benedict XIV.
Description:
So called "Constantinian" monogram from the Greek initials of Christ's name ΧΡ (
chi-rho
), within a wreath and floral decoration.
Credits: