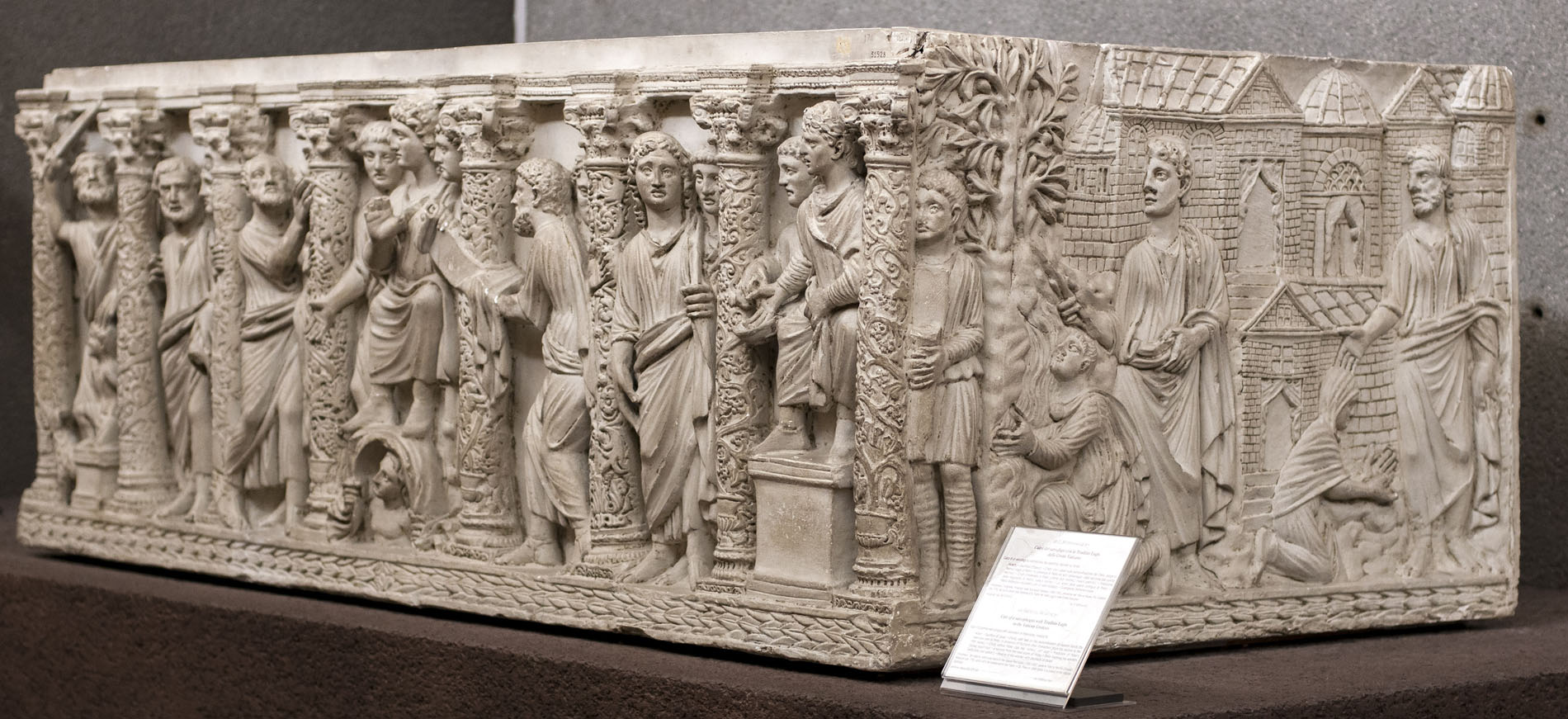 Cast of a sarcophagus with Traditio Legis in the Vatican Grottoes.
Original (inv. 174): marble, c. 350—375 CE.
Inv. No. 31528 (ex XXV).
Rome, Vatican Museums, Pio-Christian Museum
(Musei Vaticani, Museo Pio Cristiano)
Origin:
The original, which was found in the Vatican Necropolis (1585-1590), came in 1854 to the Pio Christian Museum (inv. 174), which let it be transferred to the Fabric of St. Peter in 1949 (today it is placed in the Vatican Grottoes).
Description:
Cast of columnar sarcophagus with decoration on three sides, missing lid:
FRONT:
Sacrifice of Isaac;
Christ, with feet on the personification of Heaven hands the new Law over to Peter, in presence of Paul and other characters (from the second to the fifth niche);
Christ before Pilate (last two niches);
LEFT SIDE:
Prediction of Peter's denial;
RIGHT SIDE:
a servant from the near scene of Pilate;
Peter baptises his warders (with only one soldier);
Healing of the woman with the issue of blood.
Credits:
THE GALLERY OF ANCIENT ART
Keywords: marble plaster cast christian columnar sarcophagus sarkophag sarcofago Traditio legis Law Jesus Christ Pontius Pilate Pontius Pilatus apostle Saint Peter Petrus San Pietro apostolo Saint Paul Paulus and San Paolo Sacrifice of Isaac from the Vatican Grottoes Inv No 31528 104 ex XXV