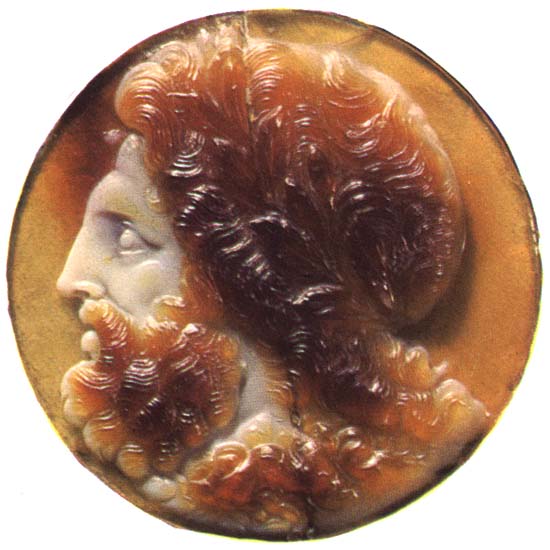 Zeus.
Sardonyx. 3rd century BCE.
Diameter 6.1 cm.
Inv. No. Æ 292.
Saint Petersburg, The State Hermitage Museum
Origin:
Came to the Museum from the Princess E. I. Golitsyna collection in 1850.
Literature:
Stefani, Putevoditel, str. 74; OAK za 1881, str. 77, tabl. V; Maksimova, Reznye kamni, str. 95; Furtwängler, Die antiken Gemmen, III, S. 158, Abb. 112; G. Lippold, Gemmen und Kameen des Altertums und der Neuzeit, Stuttgart, 1922, Taf. III.
Credits: