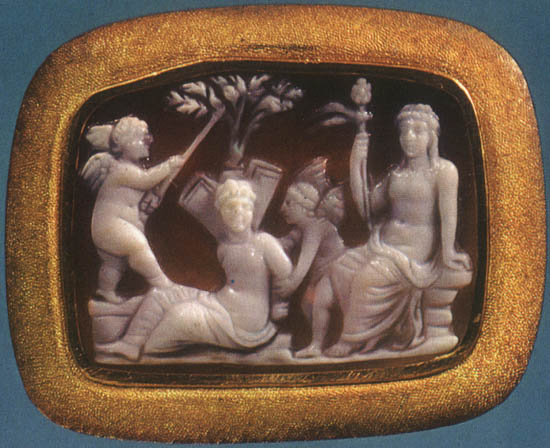 Eroses tormenting Psyche in the presence of Dionysos.
Sardonyx. 1st century BCE.
1.8 × 2.4 cm.
Inv. No. Æ 316.
Saint Petersburg, The State Hermitage Museum
Origin:
Acquired from the Duke of Saint Morys collection in 1792.
Literature:
OAK za 1881, str. 112, tabl. V; Maksimova, Reznye kamni, str. 99; Miliotti, Description, pl. 53; Furtwängler, Die antiken Gemmen, Taf. LVII, 14.
Credits: