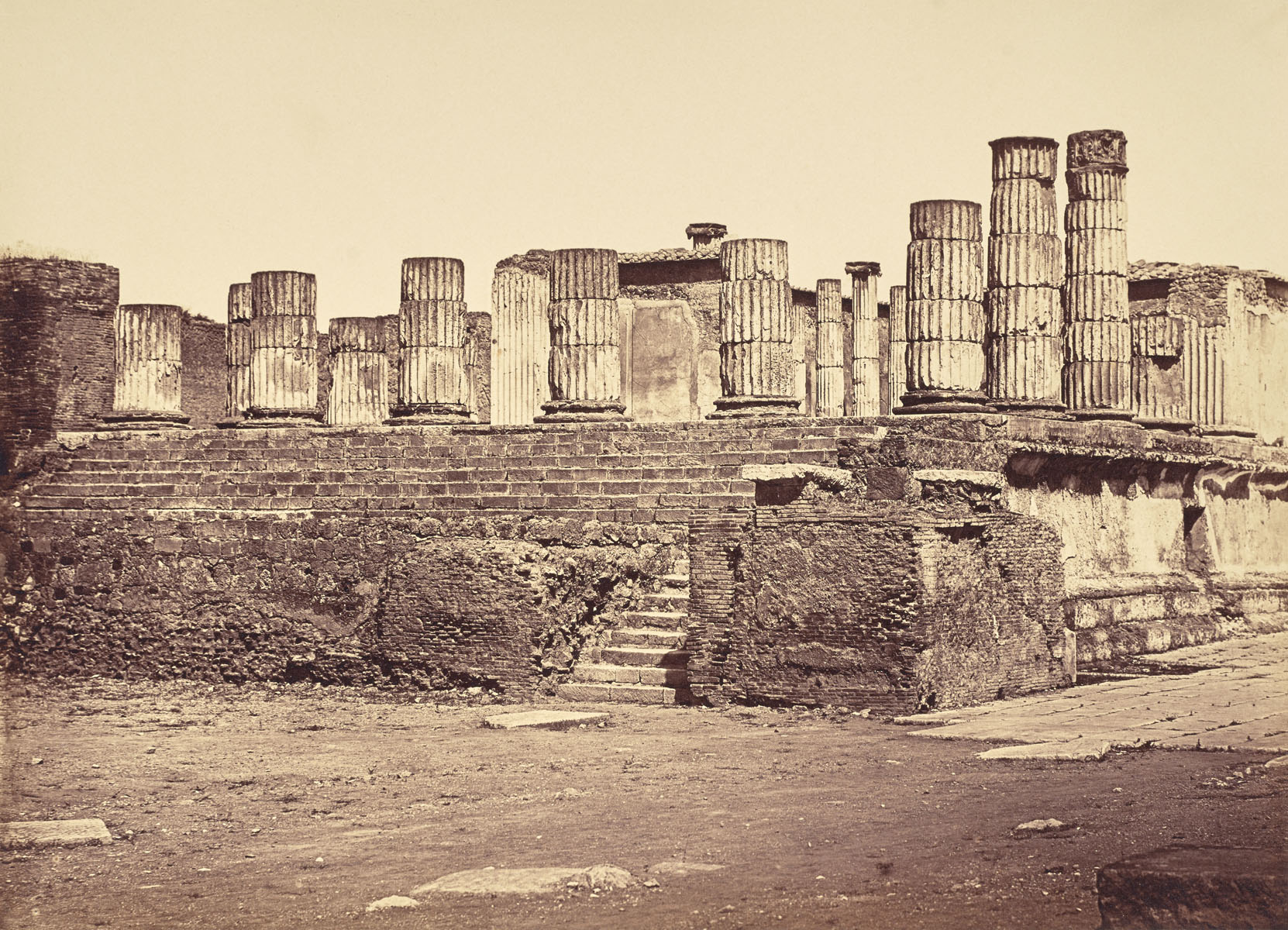 Temple of Jupiter
Pompeii, Archaeological Park, Temple of Jupiter (VII. 8. 1)
Photo by Giorgio Sommer
Temple of Jupiter.
Pompeii, Archaeological Park, Temple of Jupiter (VII. 8. 1)
(Pompei, Parco Archeologico, Tempio di Giove (VII. 8. 1)).
Origin:
Pompeii, VII. 8. 1, Capitolium, Temple of Jupiter.
Credits:
Photo, text: Naples et Environs. Monuments et Vues. (cover title) [Architectural studies and views of Naples, Italy and the surrounding area]. Napoli, 1857.
Photo no. 30
.
Albumen silver print, 27.3 × 38.1 cm.
Photo:
Giorgio Sommer (1834—1914)
, 1857.
Inscription in mat: 30. Pompei. Temple de Jupiter.
(cc) 2021. The J. Paul Getty Museum, Los Angeles. Inv. No. 84.XO.257.30 (
CC BY 4.0
).
Digital image courtesy of the Getty's Open Content Program.
Keywords: αρχιτεκτονική architectura architecture architettura architektur ιταλία ιταλική italia italy italian italiana italiano italiani italien italienische italie italienne πομπηία pompeii pompeian pompei pompeiano pompeji pompeianischen pompejanischen pompéi pompéien civic forum foro civil capitolium temple of jupiter vii 8 1 capitolio tempio di iuppiter giove kapitol tempel des capitole de columna column colonna kolonne säule colonne κολόνα στύλος scala stair stairs staircase treppe escalier σκάλα giorgio sommer albumen print stampa all'albume albumina albuminabzug albuminpapier impression d'albumine tirage albuminé contact a contatto kontaktabzug