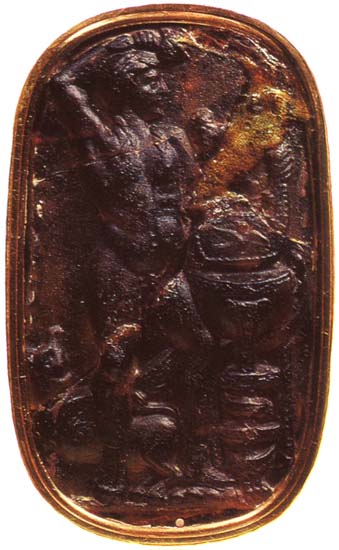 Apollo.
Carved after a statue of the sculptor Tymarchidos.
Brownish glass. 2nd century. 8.6 × 5.1 cm.
Inv. No. Æ 216.
Saint Petersburg, The State Hermitage Museum
Origin:
Acquired from the Casanova collection in 1792.
Literature:
Stefani, Putevoditel, str. 64; OAK za 1881, str. 80, tabl. V; Maksimova, Reznye kamni, str. 100.
Credits: