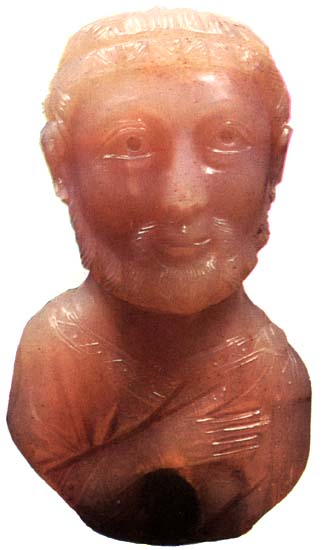 Julian the Apostate.
Chalcedony. 4th century.
Height: 9.2 cm.
Inv. No. Ω 80.
Saint Petersburg, The State Hermitage Museum
Literature:
A. V. Bank, Iskusstvo Vizantii, Moskva—Leningrad, 1960, tabl. 2; V. D. Likhachova, Khaltsedonovy biust Yuliana Otstupnika, Soobshcheniya Gosudarstvennogo Ermitazha, XXII, 1962, str. 18 sl.; P. Leveque, De nouveaux portraits de l'empereur Julien, Latomus, XXII, 1963, p. 74.
Credits: