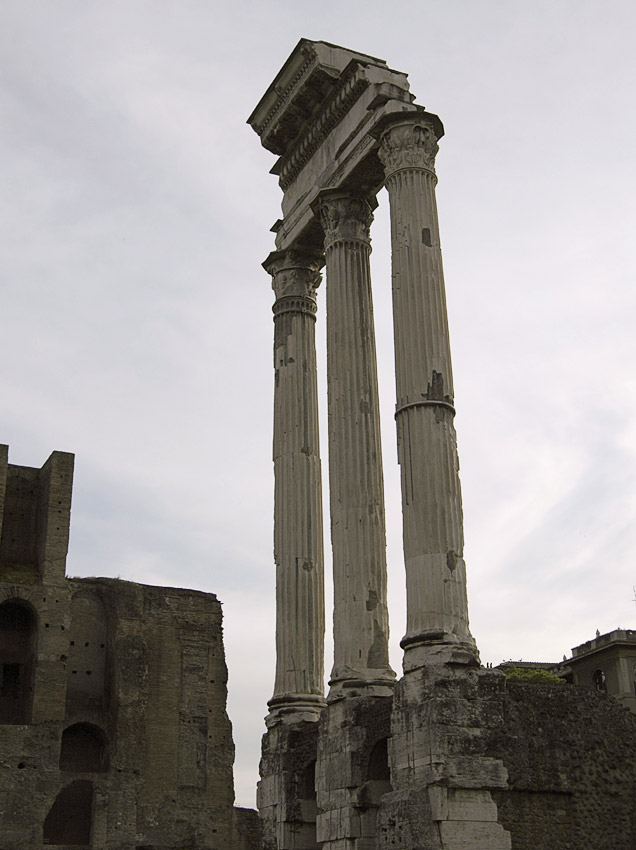 Remains of the temple of Castor (or Dioscuri)
Rome, Roman Forum
Photo by Sergey Sosnovskiy
Remains of the temple of Castor (or Dioscuri).
Rome, Roman Forum
(Roma, Foro Romano).
Description:
The religios cult of Dioscuri, of Greek origin, was introduced in Rome in the beginning of the 5th century B.C. The legend tells that during the battle of Lake Regillus (499 B.C.) two beaming riders led Romans to victory. The people recognized them as Dioscuri and in 484 B.C. a temple was dedicated to them. A metal plate found in Lavinium confirms the introduction of these gods in Latium in even more ancient times.
Credits: