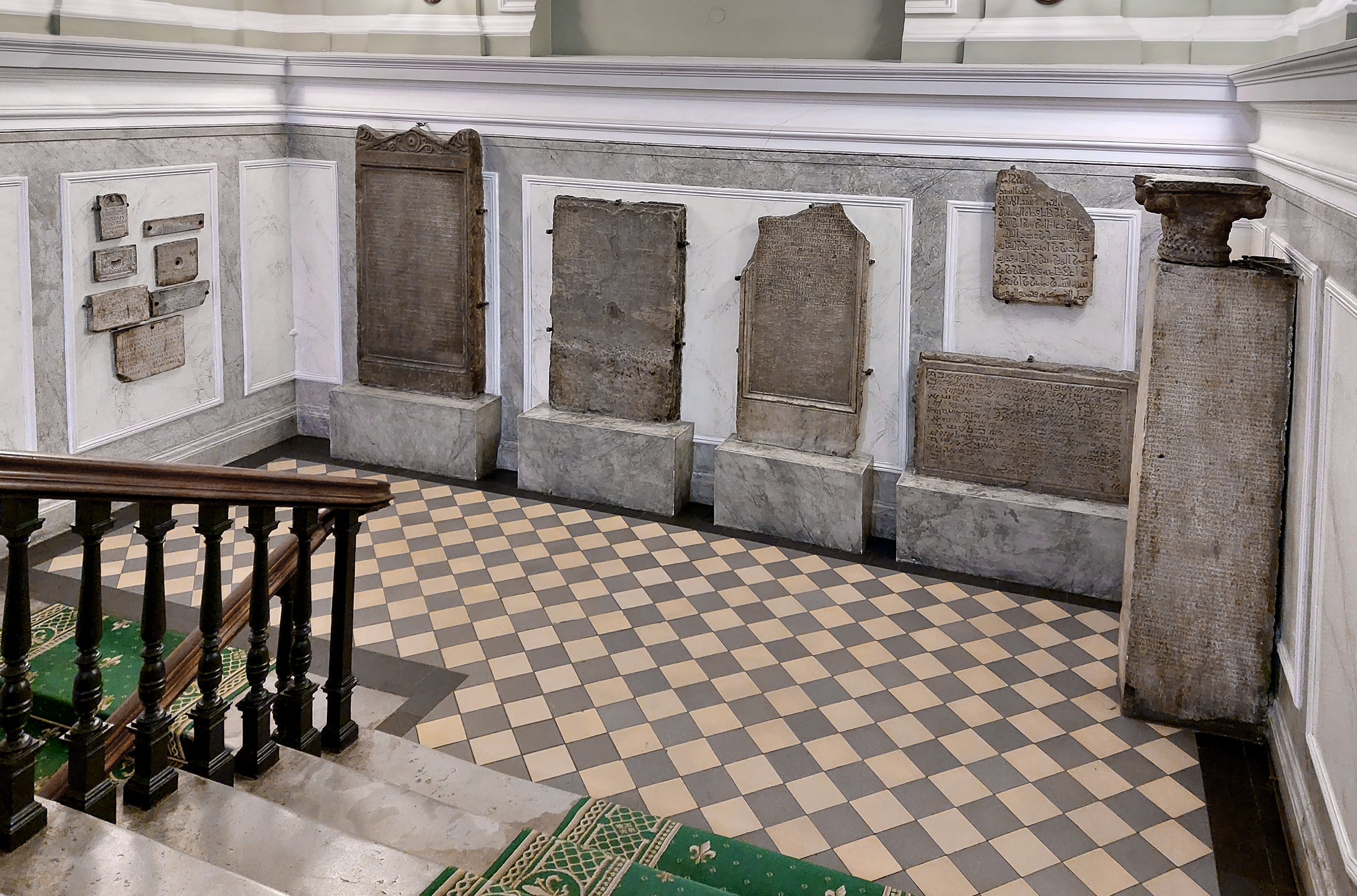 Collection of ancient inscriptions of the National Library of Russia
Saint Petersburg, National Library of Russia (NLR)
Photo by Ilya Shurygin
Collection of ancient inscriptions of the National Library of Russia.
Saint Petersburg, National Library of Russia (NLR).
Origin:
In 1859 Grand Duchess Elena Pavlovna acquired in Rome ten small marble plates inscripted in Latin and gave them as a gift to the Imperial Public Library in St. Petersburg. All these inscriptions are funerary. At present 7 of them are installed in the wall of a staircase leading to the main reading room.
Credits:
Keywords: epigraphia epigraphy inscription iscrizione epigrafia epigraphik epigrafik inschrift épigraphie roman romano romana romani römisch römische romaine gravestone funerary inscriptions epitaph in pietra tombale epitaffio grabstein-inschrift de pierre épitaphe marble marmo marmor marbre μάρμαρο inscripted table with tabella iscritta con inscrizione tabula inscripta collection