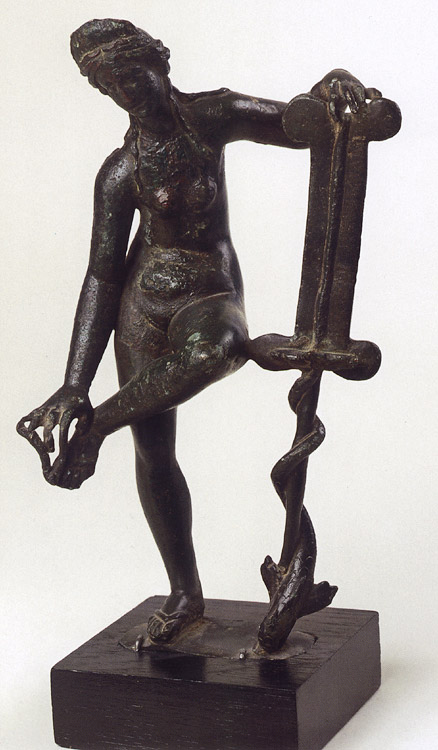 Venus.
Bronze. 1st century.
Roman work of the 1st century after a Greek specimen of the 2nd century BCE.
Greenish-brown patina.
Height 22.8 cm.
Inv. No. Â. 1676.
Saint Petersburg, The State Hermitage Museum
Origin:
Receipt: 1875, from the Verkhovich collection.
Credits:
© Photo, text: Antichnoe nasledie v iskusstve Zapadnoi Evropy. Katalog vystavki. s. 40 cat. No. 37.
© 2004 — Gosudarstvennyi Ermitazh, Sankt-Peterburg.
© 2004 — AO "Slaviya", Sankt-Peterburg.
© 2004 — OOO "Kompaniya "Bazovyi element", Moskva.