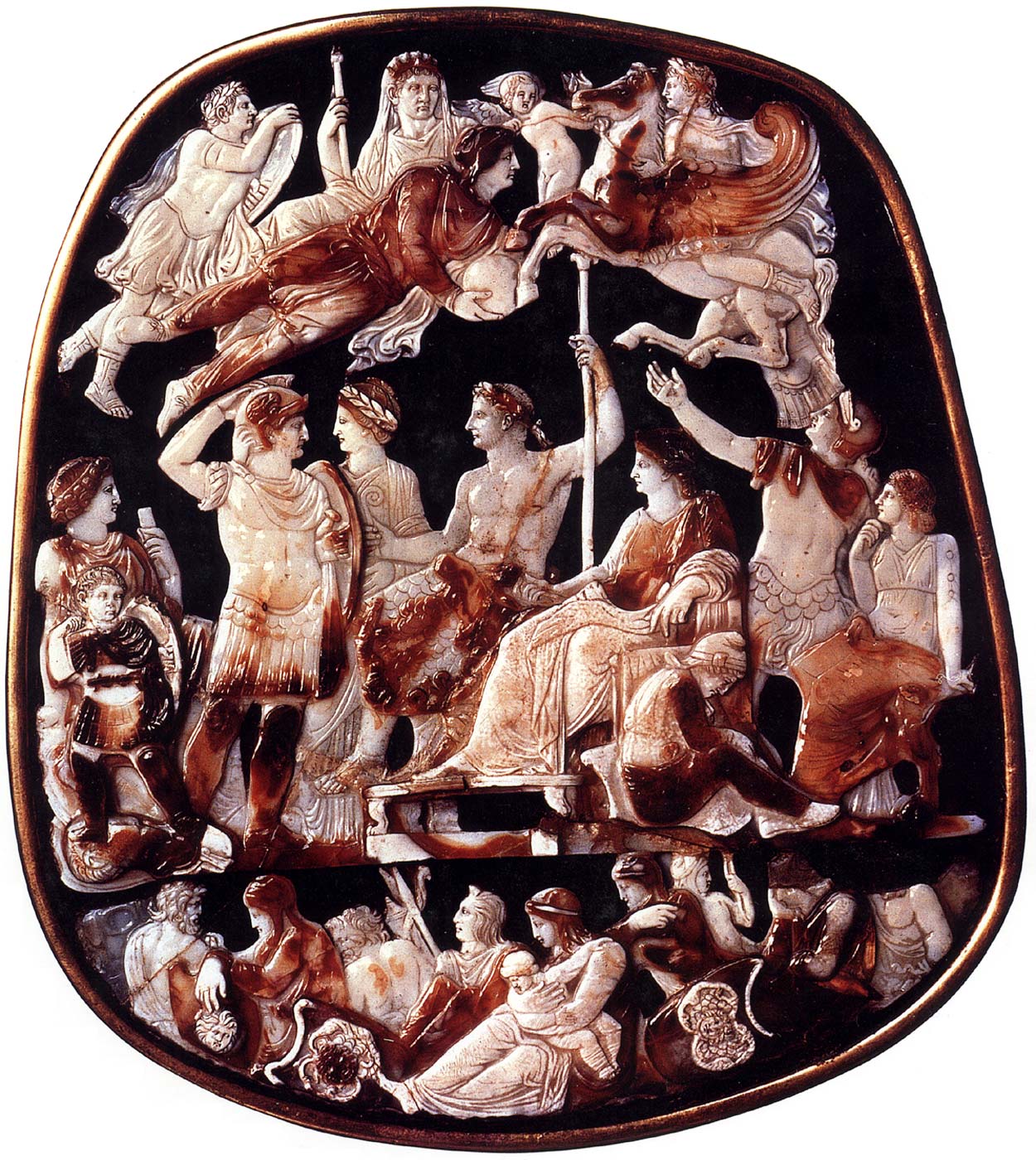 "Cameo of Tiberius" ("Big cameo of France").
Sardonyx. 37 CE.
Paris, National Library, Room of Medals
Credits:
© 1996 White Star S.r.l.
© 2004 Photo, text: Liberati A. M. Drevnij Rim: Istoriya civilizacii, kotoraya pravila mirom. /
A. M. Liberati, F. Burbon; per. s angl. K. Panas. — M.: OOO "Izdatel'stvo Astrel"; OOO "Izdatel'stvo AST", 2004, s. 17.
Photo: Giraudon / Archivio Alinari.
Keywords: five-ply five-layered sardonyx cameo cameos Cameo of Tiberius the Big cameo of France French The Great Cameo of France Grand Camee de France gesture gesticulation solemn pose French assembly crowd Gods male female portrait of roman emperor Octavian August Octavianus Augustus Ottaviano Augusto rod wand sceptre winged horse Pegasos Pegasus Eros Amor Cupid genius of glory empress empress Livia Drusilla Julia Augusta g132 commander Germanicus Caesar Julio-Claudian dynasty dinastia giulio-claudia Julii-Claudii armour Antonia footwear laurel wreath helmet shield footstool soul child infant baby male female clothes clothing garments throne