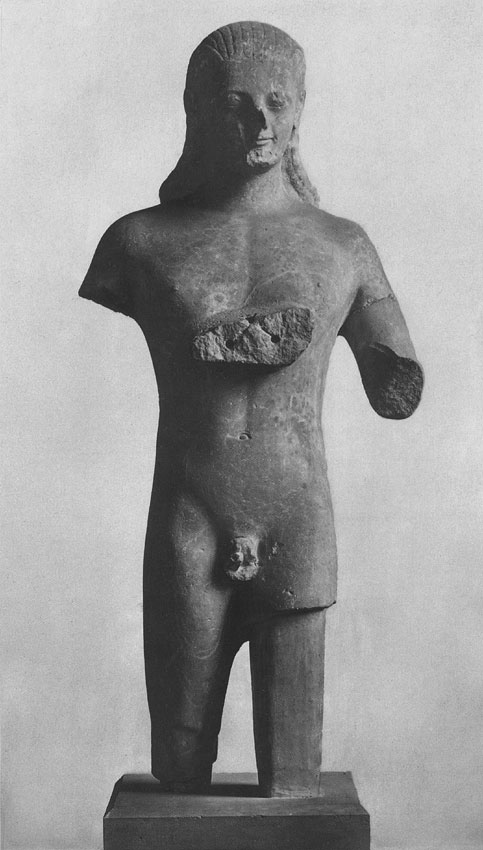 Statue of a youth.
Coarse-grained marble. Ca. 525 BCE.
Height 166 cm.
Berlin, State Museums
(Staatliche Museen zu Berlin)
Origin:
From the Milesian sanctuary of Apollo in Didim.
Credits:
© Photo, text: G. R. Maier. GOSUDARSTVENNYE MUZEI BERLINA. GDR. Albom.
Per. s nem. E. I. Larionovoi i E. I. Marchenko. M.: "Izobrazitel'noe iskusstvo", 1983, kat. No. 52.
Photographer G. Murza.