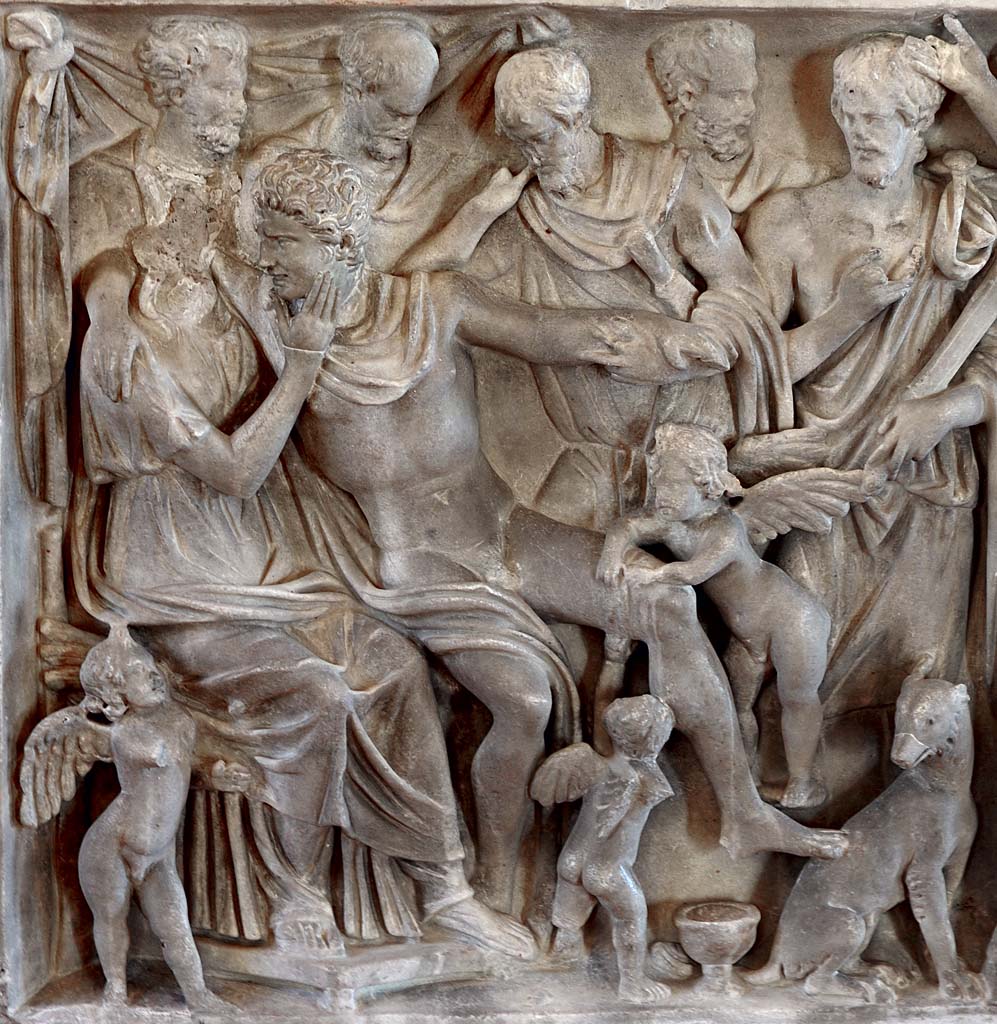 Front panel of sarcophagus with a myth of Aphrodite and Adonis. Death of Adonis (detail).
Parian marble. Late 2nd century CE.
Inv. No. 6734.
Mantua, Ducal Palace
(Palazzo Ducale (reggia dei Gonzaga))
Origin:
Sabbioneta, collection of Vespasiano Gonzaga. Transfered to the Palazzo Ducale by Comune di Mantova in 1915.
Literature:
M.Koortbojian. Myth, Meaning and Memory on Roman Sarcophagi. Berkeley: University of California Press. 1995.
Credits: