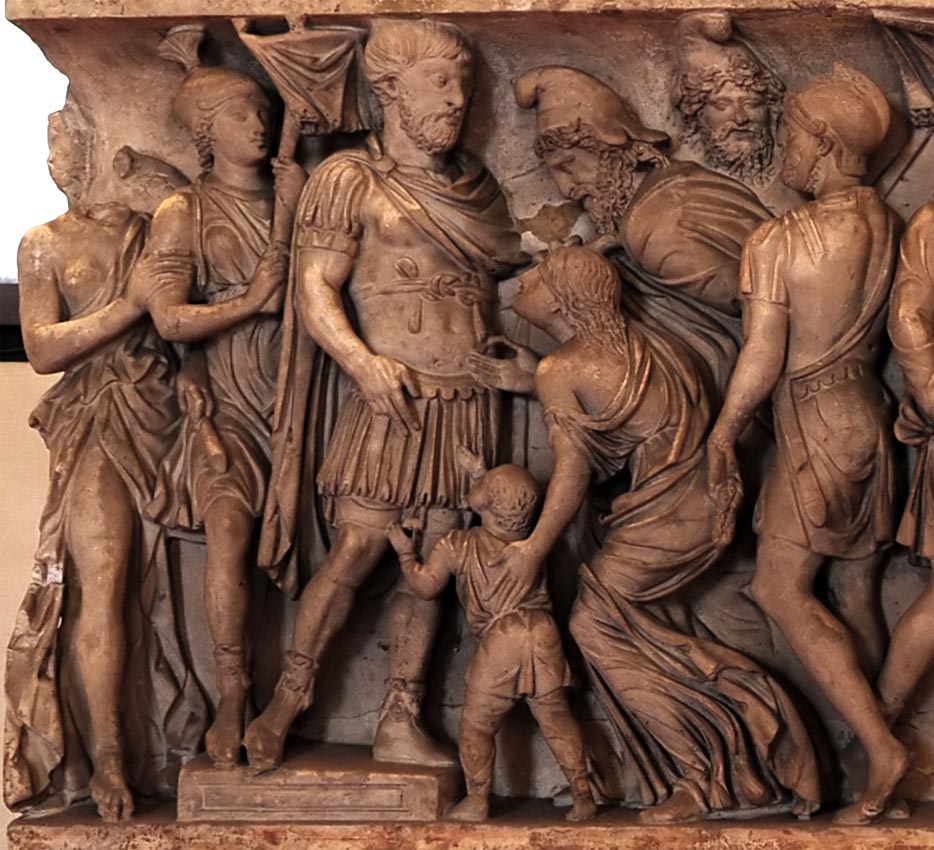 Sarcophagus with scenes of life of a roman military officer. Virtus and clementia.
Marble. 2nd century CE.
Mantua, Ducal Palace
(Palazzo Ducale (reggia dei Gonzaga))
Literature:
1. Natalie Boymel Kampen. Biographical Narration and Roman Funerary Art // American Journal of Archaeology, Vol. 85, No. 1 (Jan., 1981), pp. 47—58.
2. Elaine P. Loeffler. A Famous Antique: A Roman Sarcophagus at the Los Angeles Museum // The Art Bulletin, Vol. 39, No. 1 (Mar., 1957), pp. 1—7.
3. M. B. Dowling. Clemency and cruelty in the Roman world. University of Michigan Press 2006. P. 266—267.
Credits: