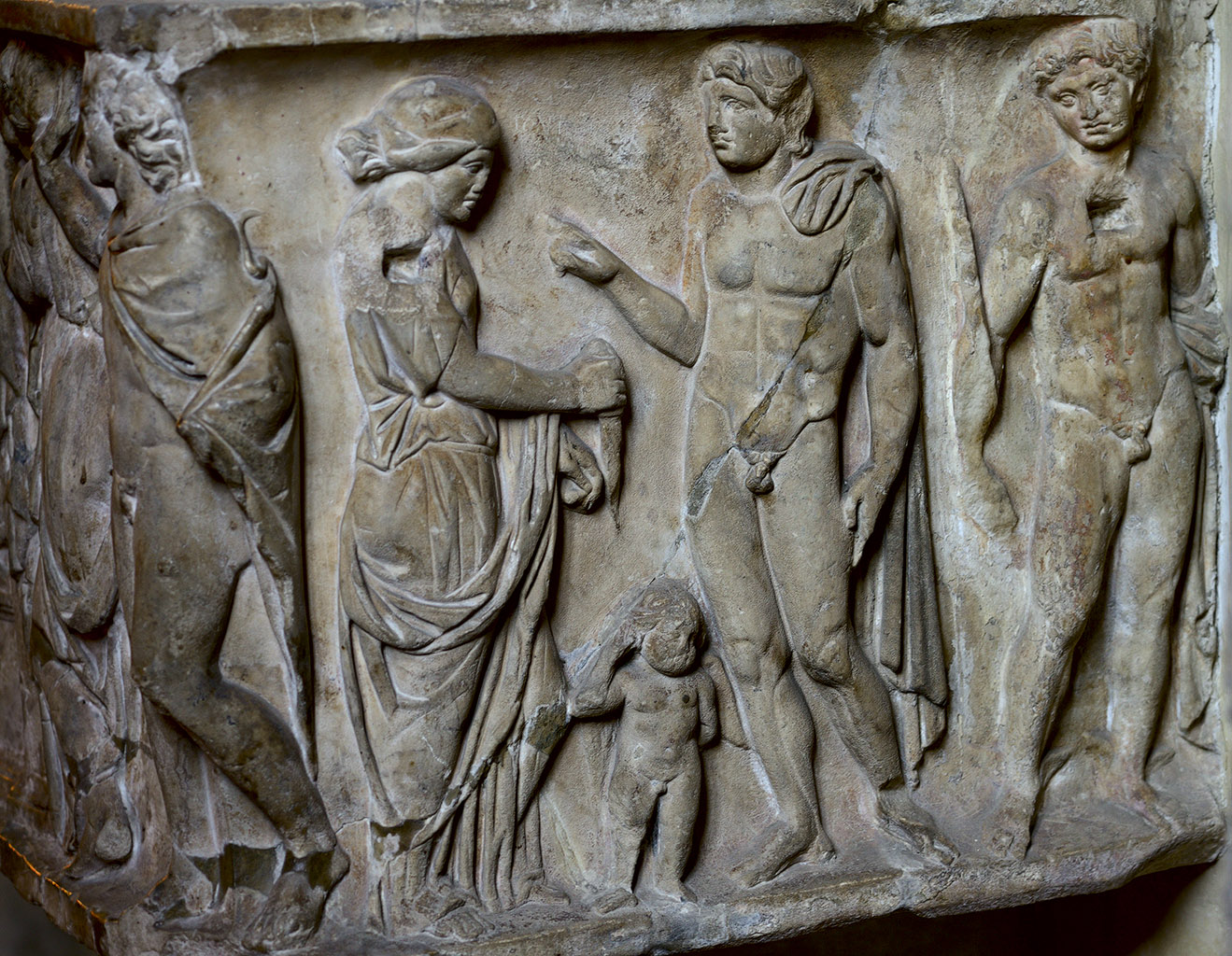 Sarcophagus with scenes of the myth of Protesilaus and Laodamia.
Right side panel.
Marble. Late 2nd century CE.
Naples, Santa Chiara Church
Literature:
Giulio Minervini. Sarcofago con Protesilao e Laodamia in Napoli. Bullettino Archeologico Napoletano. N. XXII, 1844. P. 39-40; N. XXIII, 1844. P. 45-48; N. XLIII, 1845.

Oliverio G., Il sarcofago di Protesilao e Laodamia della chiesa di S. Chiara in Napoli (Cappella Sanfelice Bagnoli), in A. V. Sumbolae Litterariae in honorem Iulii de Petra, Napoli 1911. P. 303-319.

http://el.wikisource.org/wiki/%CE%92%CE%B9%CE%B2%CE%BB%CE%B9%CE%BF%CE%B8%CE%AE%CE%BA%CE%B7%CF%82_%CE%95%CF%80%CE%B9%CF%84%CE%BF%CE%BC%CE%AE#IV

Apollodorus The Library. Translated by J. G. Frazer.
Credits: