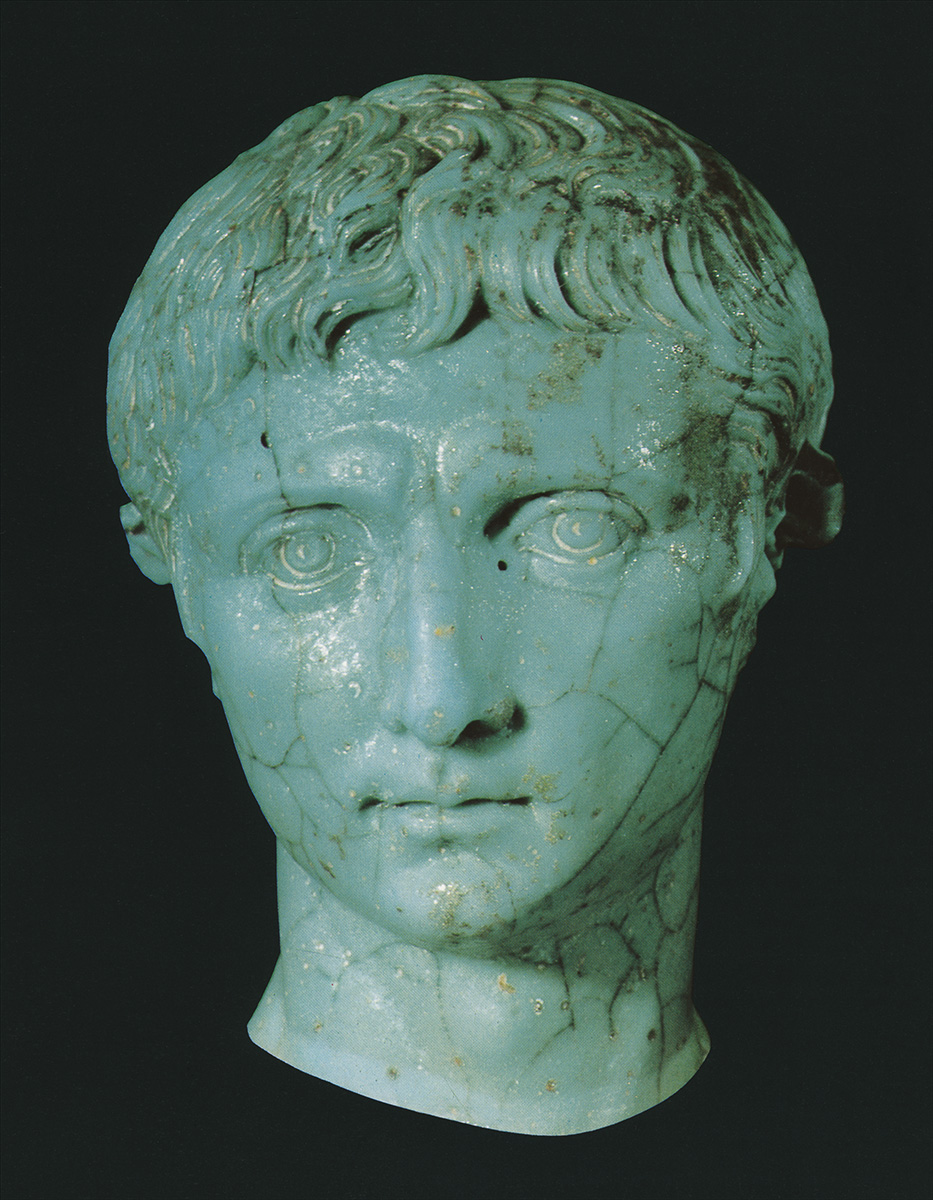 Sculptural portrait of the emperor August.
Glass. First half of the 1st century, possibly, somewhat after.
Height 4.7 cm.
Inv. No. 64.33.
Cologne, Romano-Germanic Museum
Origin:
The place of the find is not known; probably, Italy.
Literature:
ő. Doppelfeld, Kölner Jahrb. 8, 1965ó1966, 7ff. Taf. 1-5. ó E. Simon, Arch. Anz. 1982, 342 Abb. 28ó31.
Credits:
© Photo, text: RIMSKOE ISKUSSTVO I KULíTURA. Vystavka Rimsko-germanskogo Muzeya goroda Kelína v Muzee izobrazitelínyh iskusstv im. A. S. Pushkina, Moskva i v Gosudarstvennom Ermitazhe, Leningrad. s. 107, ris. 65.
© 1984 ó The Romano-Germanic Museum of city of Cologne.