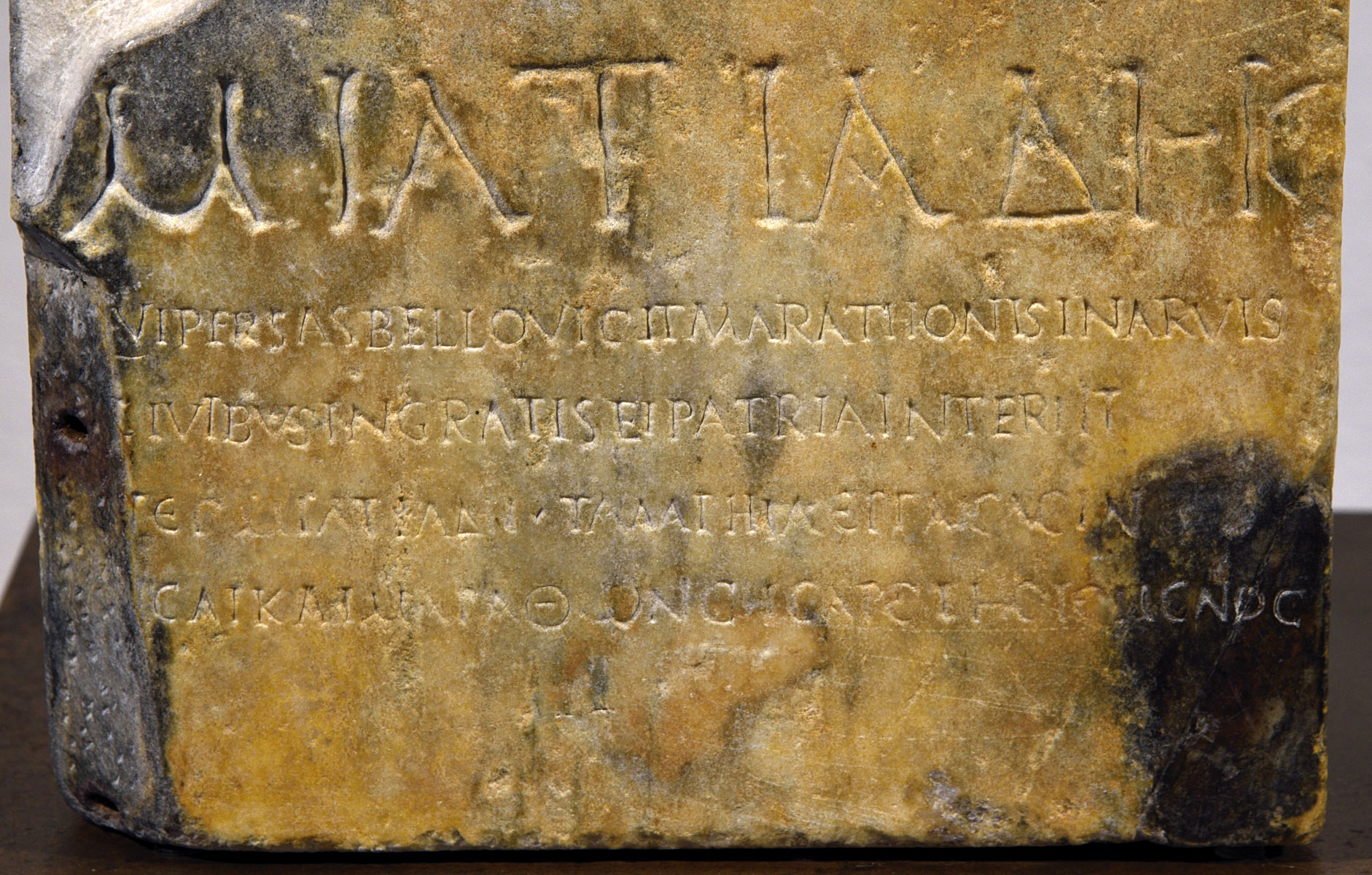 Herm of Miltiades (inscription).
Pentelic marble. Roman copy of the 2nd cent. CE after a Greek original.
Inv. No. 347.
Ravenna, National Museum
(Museo nazionale di Ravenna)
Origin:
From Rome.
Description:
Miltiades / qui Persas bello vicit Marathonis in arvis / civibus ingratis et patria interiit
Πάντες Μιλτιάδη τάδ᾿ ἄρηια ἔργα ἴσασιν Πέρσαι καί Μαράϑων σῆς ἀρετῆς τεμένος
Miltiades, who won the victory over the Persians on the fields of Marathon (and) succumbed to the ingratefull citizens and fatherland.
Credits:
Keywords: Pentelic marble marmo pentelico male portrait herm herma herme term erma ritratto maschile beard man Greek general tyrant strategist stratega Miltiades the younger Milziade il Jiovane collection collezione d este Inv No 347 Miltiades qui Persas bello vicit Marathonis in arvis civibus ingratis et patria interiit